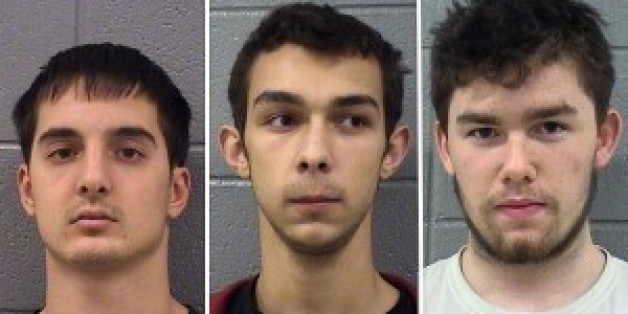 Three teens from a Chicago suburb are apparently excellent at time management having allegedly burglarized more than 100 cars in a single month.
The busy trio of Stefan Bulatovic, 18; Nikolas Pena, 18; and Michael Staples, 17, all of Harwood Heights just outside the northwest city limits of Chicago, were charged Monday following their weekend arrest. The Tribune reports the three each face charges including one misdemeanor count of criminal trespass to a motor vehicle and two counts of burglary to a motor vehicle.
Police believe the three are responsible for more than 100 car burglaries in Chicago and the surrounding suburbs or Park Ridge, Northbrook, Glenview and Niles, according to CBS Chicago.
A phone call from a tipster reporting a burglary helped police nab the suspects.
Park Ridge Deputy Police Chief Lou Jogmen told CBS the three typically worked under the cover of night, targeting unlocked cars to get their hands on whatever valuables were inside, knocking off as many as a dozen cars an evening.
"It was in and out. They were literally in the car for a minute or less, and then they moved on to the next one; just went up the block, and continued to pull on doors, and when they found an open one, they went inside, saw what they could take, and took it," he said. "I'm sure they took a couple days off here and there."
Police say the teens ripped off items like GPS devices, laptops, sunglasses and cameras. The teens were also suspected of stealing loose change from a vehicle, but the Cook County State's Attorney declined to approve charges due to the low dollar amount of the theft, the Sun-Times reports.
All three were ordered held on $5,000 bond Tuesday and are due back in court in December.
BEFORE YOU GO
PHOTO GALLERY
11 Of The Dumbest Criminals Ever (PHOTOS)