 Last week Francis Bacon's "Three Studies of Lucian Freud" was purchased for a record-breaking $142,405,000 at Christie's, becoming the most expensive painting ever sold at auction. In typical art world fashion, the piece was sold to Acquavella Galleries on behalf of a very "secret" buyer.
Rumors have since swirled over the anonymous purchaser, with both Steve Wynn and Roman Abramovich's names passed around as potential bidders. And this Tuesday the New York Post "exclusively" announced the alleged identity of the lucky collector who brought home the Bacon as Qatar's Sheikha Mayassa.
But, in what could be some of the most predictable news delivered across the internet, it turns out Page Six's claim is probably false. Bettina Prentice, a representative of Acquavella, explained to The Huffington Post that "the rumors circulating are incorrect." According to the gallery, Mayassa's not the winning Bacon bidder.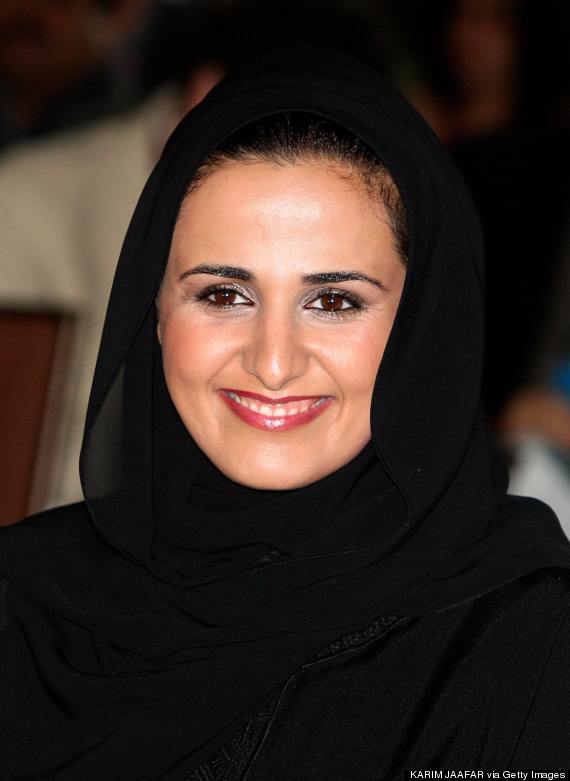 So why did Page Six pin the Bacon tail on Mayassa?
She is the daughter of the former Emir of Qatar and sister of the current Emir, most recently recognized as the woman who beat out mega-gallerists Larry Gagosian and David Zwirner for the title of most powerful person in art this year. At only 30 years old, she's in charge of the Qatar Museums Authority, which is designing a national museum to be opened in 2016. The QMA aims to turn the Arab state into an artistic destination. "Above all, we want the QMA to be a 'cultural instigator', a catalyst of arts projects worldwide," a QMA trustee told The Economist.
So it wouldn't be all that surprising if Mayassa was the woman behind the monumental sale. Qatar's royalty have garnered a reputation for contemporary art splurges in the past (take, for example, when the royal family purchased Paul Cezanne's "Card Players" for a whopping $250 million in 2011).
Alas, after reaching out to Christie's for comment on the potential purchaser, the auction house explained that only Acquavella Galleries knew the identity of the new Bacon owner. So, it looks like Page Six's "exclusive" was probably a miss and the true identity of the buyer remains unknown.
Check back to hear more on this evolving story.
BEFORE YOU GO
PHOTO GALLERY
The Biggest Art Auction Sales of 2012