Unabashed scientologists Tom Cruise and John Travolta stood front and center last Sunday (Nov. 17) at the dedication of the new Scientology Flag Building in Clearwater, Fla.
Church leader David Miscavige presided in a ceremony that lasted eight minutes, reports Tampa Bay Times, and was marked by a burst of confetti. Roughly 6,000 scientologists were in attendance.
The building will host Scientology's first "Super Power" program, developed in the 1970s by Scientology founder L. Ron Hubbard. "Hubbard said 'Super Power' would allow Scientologists to develop special abilities and 'create a new world,'" reports Tampa Bay Times, adding that the fifth floor of the building in particular "is for the 'Super Power' program, which uses several specially designed machines to sharpen what Hubbard called man's 'perceptics.' One is a gyroscope-like wheel and another is said to allow users to experience zero gravity."
According to the photo agency Getty, which obtained photos of the building from the outside, construction of the 377,000-square-foot center began in 1999 and cost more than $40 million dollars to complete.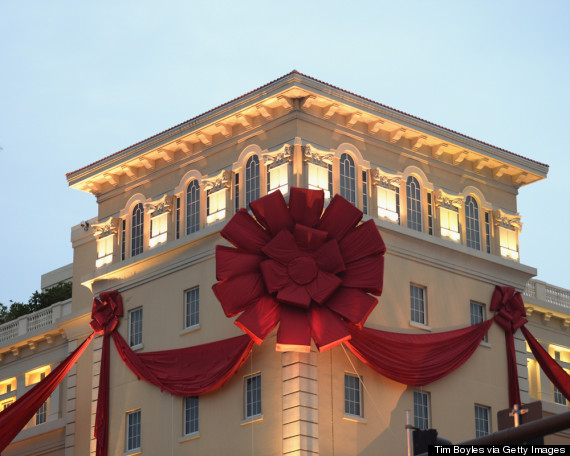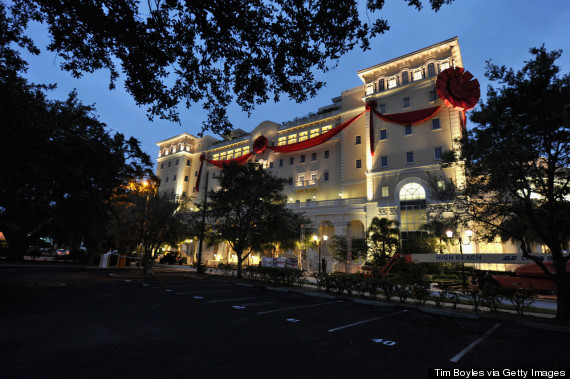 BEFORE YOU GO
PHOTO GALLERY
Celebrity Scientologists