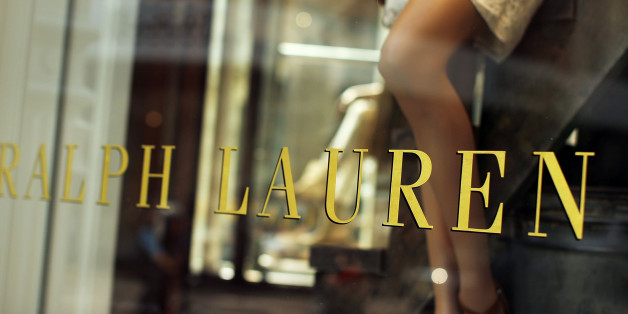 Planning on partaking in some Cyber Monday action? Be sure to hit up RalphLauren.com.
StellaService, an analytics company that rates customer service performance, found that Ralph Lauren came out on top in its Monthly Benchmarks for Apparel/Accessories ranking for October. The ranking takes into account phone service, email service, shipping and returns (the last of which is key for those impulsive Cyber Monday shoppers).
Ralph Lauren excelled most on the phone, specifically the measure of "Total Time To Live Agent" -- turns out it takes under 30 seconds to get a real human on the phone when you call Ralph Lauren. That top score saw Lauren edge out J. Crew, leader of the customer service pack for months and, admittedly, a favorite online shopping destination of ours.
Sites like RalphLauren.com and JCrew.com had best have their customer service in order: Come Cyber Monday, millions of Americans will sign on to spend a forecasted $2.27 billion (only some of it clothing and accessories, of course). 2012 Cyber Monday saw Internet sales spike 30.3 percent from 2011 numbers, a jump we can only imagine will be bigger this year.
And, for better or for worse, we plan on being part of the madness... and now we know at least one store where we'll be spending our money.
Read StellaService's full October 2013 report here.
More sites to love:
PHOTO GALLERY
Our Favorite Online Shopping Sites
Want more? Be sure to check out HuffPost Style on Twitter, Facebook, Tumblr, Pinterest and Instagram at @HuffPostStyle.