Well, this is one way to welcome Bill de Blasio to the New York City mayoral office.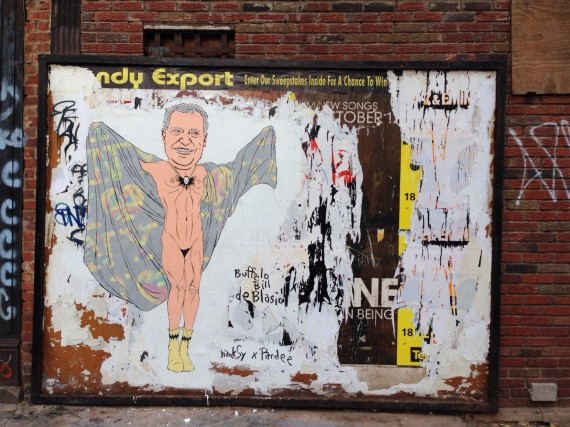 The slightly terrifying street art homage to the newly elected mayor comes courtesy of Hanksy, the pun-happy graffitist who likes to combine wordplay with caricature portraits of celebrities, and artist Alex Pardee. This particular design riffs off the horror of Buffalo Bill (yup, of "Silence of the Lambs" fame) and is giving us all kinds of feelings.
As far as we know, this is the first artsy tribute to de Blasio. Let's hope the next one doesn't give us as many nightmares.
BONUS: Virtual high five to anyone who noticed the Bloomberg butterfly pendant hanging from de Blasio's neck.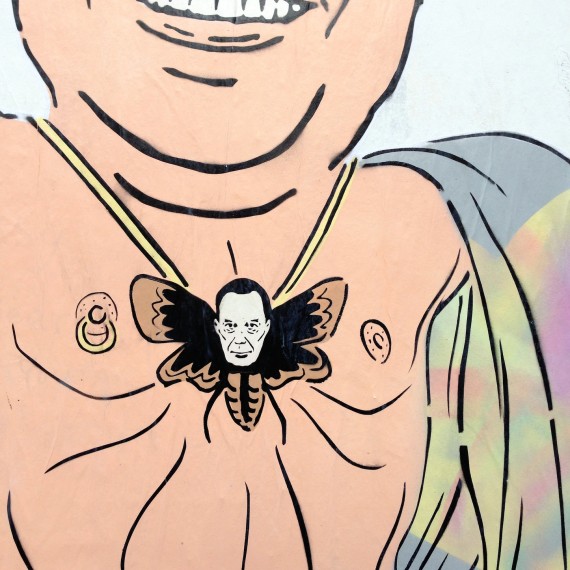 BEFORE YOU GO