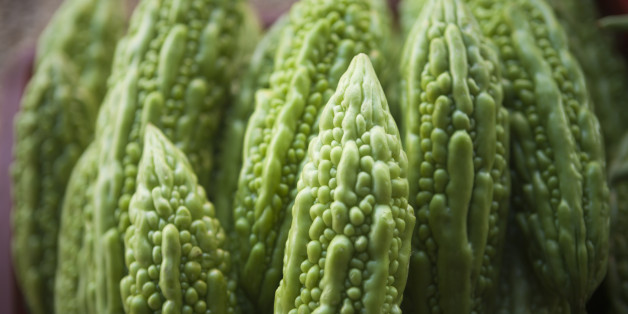 A vegetable commonly used in Asian cooking could be promising against cancer, a new study in animals suggests.
Researchers from Saint Louis University found that bitter melon extract seemed to slow growth of head and neck cancer cells in mice.
"It's difficult to measure the exact impact of bitter melon extract treatment on the cell growth, but a combination of things -- existing drug therapy along with bitter melon -- may help the efficacy of the overall cancer treatment," study researcher Ratna Ray, Ph.D., an associate professor of pathology at the university, said in a statement.
Ray's study, published in the journal PLOS ONE, found that extracts from bitter melon slowed growth and volume of head and neck squamous cell carcinoma tumors in mice over four weeks.
Bitter melon has also shown promise in studies against other kinds of cancers. A University of Colorado Cancer Center study showed that juice from the vegetable could hinder the metabolizing of glucose by pancreatic cancer cells, which the cancer cells need to survive. And previous research by Ray, published in 2010 in the journal Cancer Research, showed that bitter melon extract decreased proliferation of breast cancer cells in a lab setting.
BEFORE YOU GO
PHOTO GALLERY
Sneaky Ways To Eat More Greens