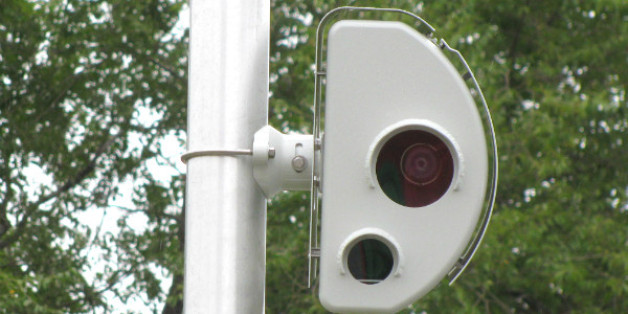 It's been one month since the city's first speed cameras began issuing tickets and the new program has already proven lucrative for the city.
Between Oct. 16 and Sunday, nine speed cameras installed around four city parks -- Garfield, Gompers, Marquette and McKinley -- issued more than 2,700 in speed violation tickets totaling just more than $245,000 in fines, according to the Chicago Sun-Times. Seven of the cameras have only been issuing tickets since Oct. 25.
In addition, the cameras issued almost 300,000 30-day grace period warning notices and another 24,000 final warnings.
The city says 90 percent of speeders caught within the first month were not caught a second time, according to The Expired Meter, and ticket volume has dropped between the first week of violations and the third week.
By the year's end, the city hopes to have 50 cameras in operation, according to the Chicago Tribune, but has not yet indicated exactly how many cameras it would like to install next year in order to generate the $70 million Mayor Rahm Emanuel is counting on to help balance his 2014 city budget.
The camera revenue numbers were released on the heels of a report from the Chicago Tribune revealing that speed camera revenue is not specifically slated in his budget to go toward his proposed "Children's Fund" involving after-school programs, summer jobs and other youth initiatives, as he had previously indicated would be the case.
Instead, the revenue will head to the city's general fund, but the mayor's budget office insists the revenue will still go toward the programs the mayor previously described.