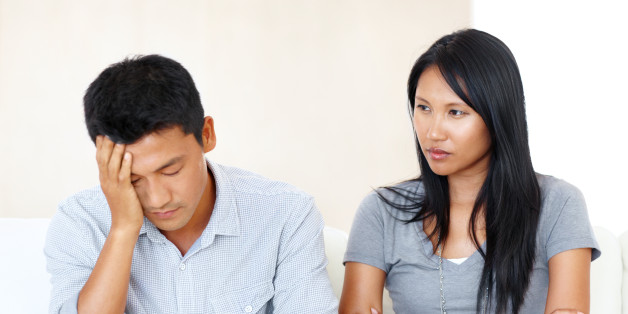 A new survey confirms what your premarital counselor knew all along: the trick to staving off divorce lies in how effectively you and your spouse communicate.
Lifestyle website YourTango.com polled 100 mental health professionals and found that communication problems was cited as the most common factor that leads to divorce (65 percent), followed by couples' inability to resolve conflict (43 percent).
They survey also found that men and women have different communication complaints. Seventy percent of the experts surveyed said that men cite nagging and complaining as the top communication problem in their marriage. Women's top complaint was that their spouse doesn't validate their opinions or feelings enough, according to 83 percent of experts.
The findings may be interesting, but this isn't the first time we've heard that communication could make or break your marriage. John Gottman -- a professor emeritus from the University of Washington who's conducted research on couple behavior for 40 years -- has suggested that there are four types of communication problems that can lead to divorce: criticism of partners' personality, contempt, defensiveness, and stonewalling (the refusal to communicate at all).
Click through the slideshow below to see even more fascinating divorce research.
PHOTO GALLERY
The Most Fascinating Divorce Findings Of 2012
Keep in touch! Check out HuffPost Divorce on Facebook and Twitter.