The Los Angeles Police Department on Tuesday released a sketch of a man wanted for questioning in the killing of Joseph Gatto, father of state Asesmblyman Mike Gatto.
The suspect is described as a white male between 20 and 25 years old, about 5 feet 9 inches tall and weighing 180 pounds. He was last seen wearing a multicolored hooded sweatshirt and tan pants and was carrying a handgun.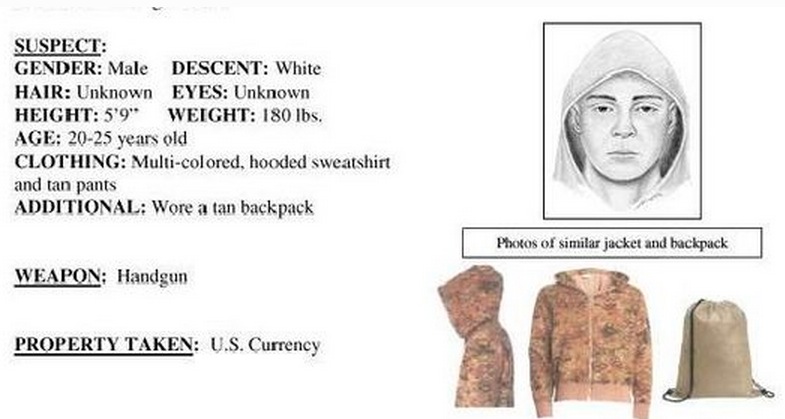 According to the community alert issued by LAPD, the man is the same one mentioned in a circulating email and Facebook posts between neighbors in the area. He is accused of breaking into cars on a street above Gatto's Silver Lake home Nov. 12.
He allegedly pointed a gun at two neighbors who tried to stop him before fleeing down a set of hillside stairs that led toward Gatto's home.
Gatto's body was found Nov. 13 around 8:15 p.m. when his daughter went to his home on Bright Lane. Coroner's officials confirmed Friday he died of a single gunshot wound to the abdomen. It is not known when he was killed or when he was last seen.
Anyone with information is asked to call Detective Barry Telis or Detective Chris Gable with the LAPD's Homicide Special Section, Robbery-Homicide Division at 213-486-6890. Anonymous tips can be made by calling Crime Stoppers at 800-222-TIPS. ___
BEFORE YOU GO
PHOTO GALLERY
10 Major Crimes That Shocked America (SLIDESHOW)