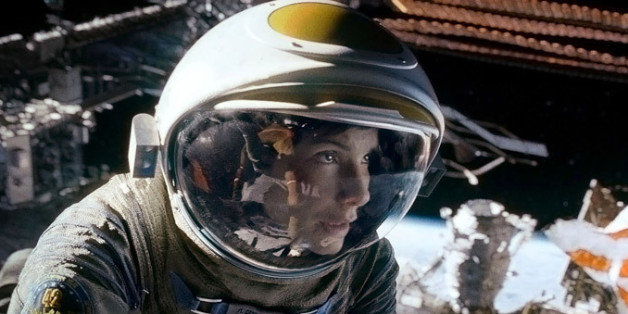 "Gravity" fans interested in a look at larger world created by the film would be wise to check out co-writer Jonas Cuaron's short film, "Aningaaq." THR.com debuted the short on Wednesday, which shows what happens on the other end of a key conversation that distressed astronaut Ryan Stone (Sandra Bullock) has during the course of the blockbuster feature.
"They're having a conversation, but they don't understand each other," director Alfonso Cuaron, Jonas' father, told HuffPost Entertainment about "Aningaaq" before the release of "Gravity." Indeed, Jonas' film focuses on an Inuit fisherman living in Greenland. (Subtitles are provided in the short film, but not in "Gravity"; whether knowledge of his attempted communication with Stone deepens the meaning of the scene will depend on the individual viewer.)
"He went to some remote location in Greenland to do this film with one Inuit fisherman who is dealing with his own sort of circumstance, [and] now talking with this astronaut and having a conversation," Cuaron said of how his son directed the short.
As THR.com notes, "Aningaaq" is eligible for Oscar consideration in the Best Live-Action Short category, meaning it could make history with Best Picture hopeful "Gravity," should both films wind up as Academy Award nominees. No two related features have ever been nominated during the same year in those categories.
Head to THR.com for more on "Aningaaq." Watch the video below.
BEFORE YOU GO
PHOTO GALLERY
Celebrity News & Photos