Some things in the world are so beautiful and pure attempting to describe them in words would be futile. Such is the case with this performance of a "Lord of the Rings" medley by electric harpists, and identical twins, Camille and Kennerly.
The fair maidens take us on a melodic journey through Middle-earth -- dressed from head to toe in medieval garb, mind you. They play in tandem throughout a variety of scenic locales, switching between sensually feeling the music, engaging in subtle synchronized choreography and making love to the camera.
Thank you, Harp Twins, thank you.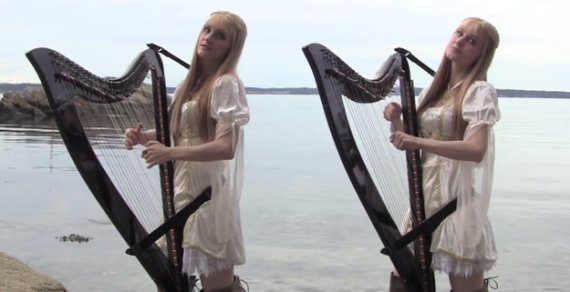 BEFORE YOU GO
PHOTO GALLERY
The 15 Best Covers