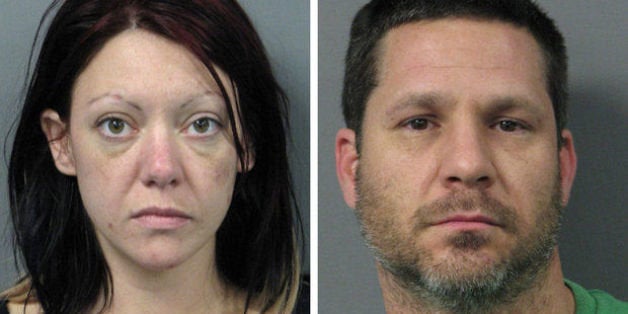 When a man spends three days working offshore, it's fair to say that one of the last things he wants to find at home upon his return is his wife and another man -- cooking meth together.
Police in Louisiana say a 33-year-old Marrero man came home at 2 p.m. to find his estranged spouse, Kelly Williams, 32, and her alleged co-meth-chef on Friday, according to the Time-Picayune.
The man told police he had a hunch something was wrong when his wife was nice to him. He was right.
He sensed she was trying to herd him away from his bedroom, the man told police, and found out why when he stepped inside and discovered a stranger, Stephen Hamilton, 43, of Metairie, standing in his shower, the incident report said. The husband also found drug paraphernalia and several plastic bags containing an off-white powder in his bed.
The man called the police and deputies with the Jefferson County Parish arrested Williams and Hamilton. The suspects are charged with creation of a clandestine lab, possession of methamphetamine and possession of drug paraphernalia.
In February, police arrested Williams on drug related charges at a traffic stop, according to an earlier Times-Picayune report.
BEFORE YOU GO
PHOTO GALLERY
Horrors of methamphetamines