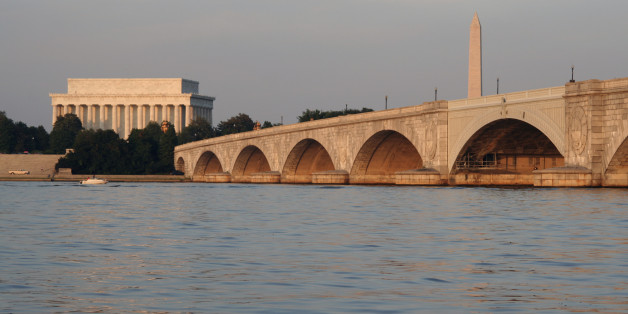 A mixed batch of positive and negative findings gives the Potomac River an overall improved grade of C in the Potomac Conservancy's 2013 State of the Nation's River report.
Based on evaluations of fish, habitat, land use and water quality, the Potomac is moving toward recovery, but the report also documents some troubling signs on the horizon, said Hedrick Belin, president of the conservancy. This is the seventh report, and last year, the river barely got a D.
Stricter regulation of wastewater treatment plants has improved water quality and is one of the successes, said Richard Batiuk, associate director for science, analysis and implementation at the U.S. Environmental Protection Agency's Chesapeake Bay Program Office.
What concerns Belin most is the potential for land development to wipe out agricultural swaths and forested areas on large tracts in the river basin.
Striped bass and shad fish populations showed improvement, earning B- and A, respectively. The white perch status got a C.
Pollution from phosphorus and sediment is diminishing, rating grades of D and B-, respectively.
A quarter of the area's water earned a good quality rating, and a third have poor quality, said Claire Buchanan, associate director of aquatic habitats at the Interstate Commission on the Potomac River Basin.
"Our society is having mixed results at getting the job done," she said.
Pollution control measures are just part of the equation, as inconsistent changes in climate are also having an effect that cannot be completely assessed, she said.
"We are still learning what a restored Potomac River might look like."
Reductions in nitrogen and phosphorus pollution have made a difference, Batiuk said, "But not nearly as much progress we were anticipating by now."
Pressure to develop farmland in Frederick County, in particular, could jeopardize gains, Belin said. Developing the agricultural land will add to stormwater runoff that carries pollutants to the waterways.
He worries about the loss of forest, which is nature's filter.
Fish and their habitats "represent the natural world that we want to make healthier," Buchanan said.
The amount of protected land earned an A, current land use rated a C+, but prospects for future development received a C-.
Belin urged supporters to get local governments and planners to set policies that will protect and preserve more land.
Follow Patti S. Borda on Twitter: @FNP_Patti. ___
BEFORE YOU GO
PHOTO GALLERY
The Amazing World Underwater