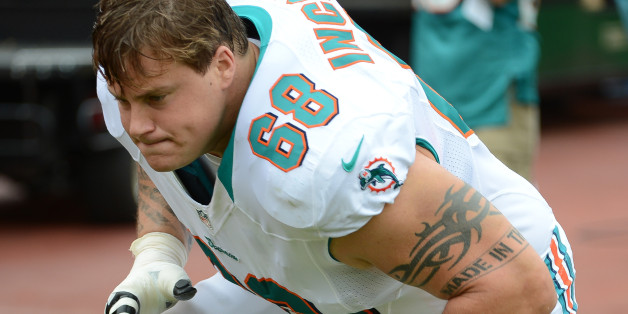 Jonathan Martin may not have been the only victim of harassment within the Miami Dolphins organization. Suspended Dolphins guard Richie Incognito and another teammate harassed a team staff member, as first reported by Jason Cole of National Football Post.
Citing two unnamed sources, Cole reported that Incognito and another member of the team mocked the staffer's ethnicity and made jokes about his wife. The team and the NFL is aware of the latest allegations, ESPN subsequently reported.
This report emerges as the NFL and the NFLPA are investigating the circumstances that led to Martin's abrupt departure from the team on Oct. 28 to receive treatment for emotional issues. Incognito was suspended indefinitely by the team on Nov. 2 amid reports that he had left threatening text and voice messages for Martin that included a racial slur.
The reported harassment of a staff member is the latest unflattering allegation against Incognito to surface since the Dolphins' bullying scandal began making headlines. Troublingly for the NFL and the Dolphins, some of his alleged misdeeds have taken place in situations when the organization may have been expected to create a safer environment. The nine-year veteran was also investigated for sexually harassing a volunteer at a team golf tournament in 2012.
BEFORE YOU GO
PHOTO GALLERY
NFL Reacs To Dolphins Bullying Saga