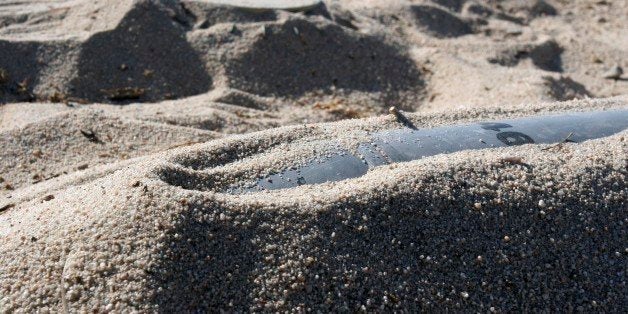 And you thought sharks were the scariest things you could find at the beach.
A tourist in Kapalua, Maui was snorkeling on Tuesday when he came across a partially buried, unmarked canister in the water. He brought it to the county lifeguard stand where Ocean Safety officers then called police.
Roughly 30 minutes later, the police had evacuated the beach park, which is just north of the Ritz Carlton, and contacted the Army Explosive Ordnance Disposal team from Oahu.
The ordnance can be especially dangerous to children who may not know what they've discovered.
Given the finicky and uncertain nature of old bombs and munitions, the Army EOD will first determine if it is indeed a bomb, and second, whether they need to detonate the canister on-site or if they can transport it to the firing range for detonation.
BEFORE YOU GO
PHOTO GALLERY
Hawaii In Photos