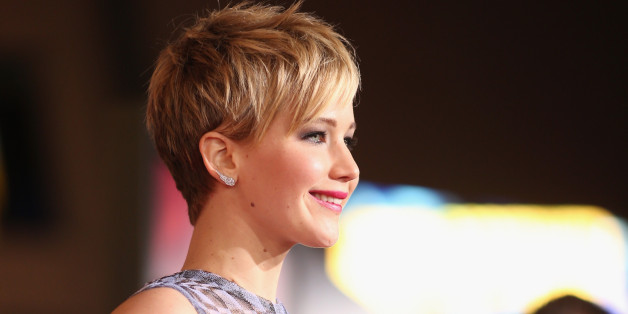 We already loved her for her zany, unfiltered interview antics. But Jennifer Lawrence is also becoming our latest body image icon, speaking honestly in interviews about fat shaming, dieting and her struggles with her own self-confidence.
Because even celebs who wear those risqué dresses don't always feel confident in them. Jennifer Lawrence was asked on "Good Morning America" about her latest premiere look, a show-stopping Dior ball gown with a completely sheer bottom that showed off her legs. Was it her favorite dress so far, asked Robin Roberts?
"No, I wouldn't say that," quipped J. Law. "I think any time a girl has to show her thighs, it's never going to be her favorite look. I loved it, I loved the dress... if somebody else wore it," she laughed.
She added, "I mean it's hard for any woman to look at a picture of herself and be like, 'Yeah, yeah... great job!'"
Which, unfortunately, is all too true -- and Jennifer isn't afraid to admit it. While we wish we could shake Jennifer and tell her how awesome she looked (that dress was seriously killer), hearing a gorgeous star speak openly about the same body issues we "normal" gals share is refreshing.
"The world has a certain idea -- we see this airbrushed perfect model, and then if you don't look like that..." it's as if you're doing something wrong, Lawrence said earlier this month. But having stunning celebs proudly showing off their realistic, imperfect bodies -- and encouraging other women to do the same -- might be one step towards overthrowing that expectation.
Like we said: one more reason to love Jennifer Lawrence.
Jen's thigh-baring dress: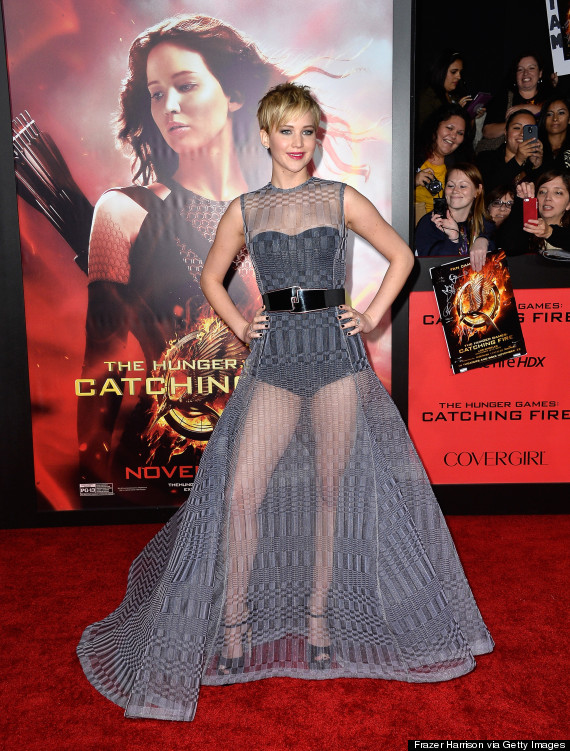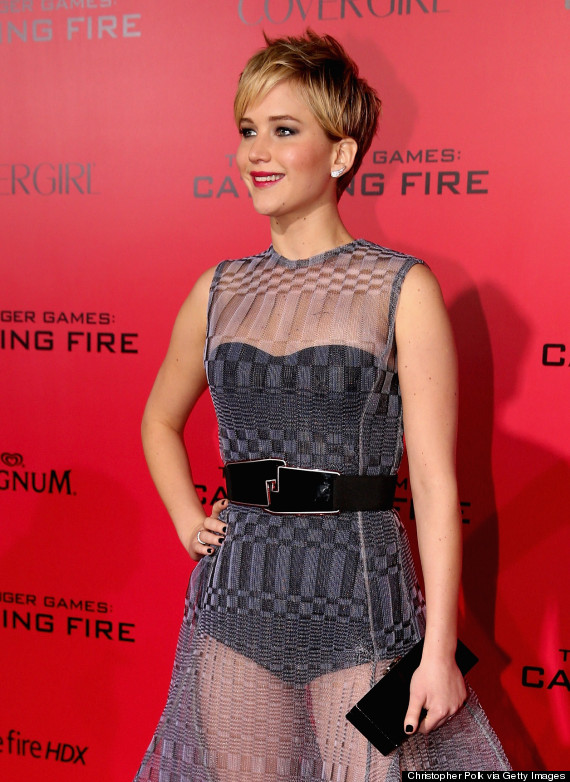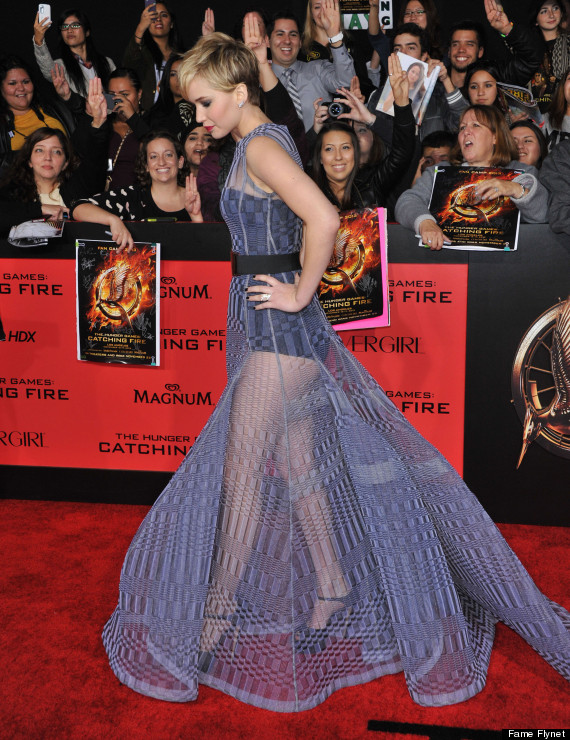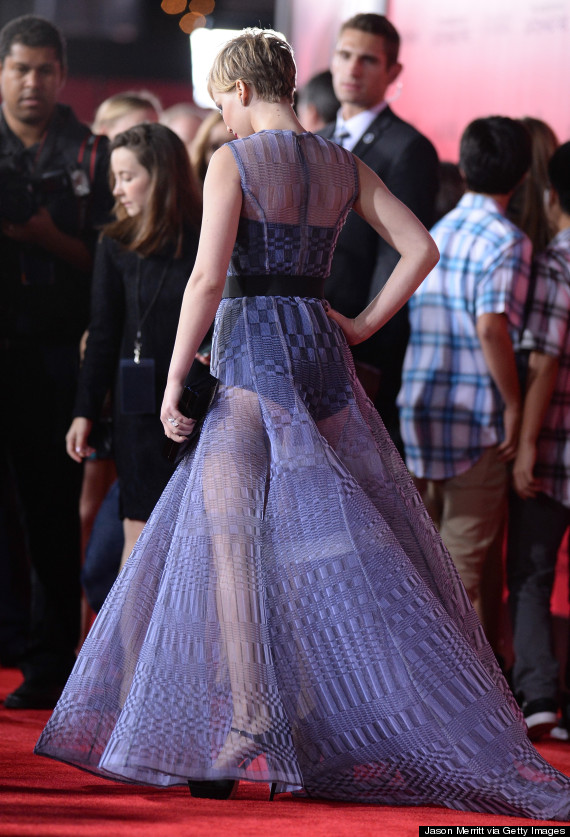 We love you no matter what you wear, J.Law:
PHOTO GALLERY
Jennifer Lawrence's Style Evolution
Want more? Be sure to check out HuffPost Style on Twitter, Facebook, Tumblr, Pinterest and Instagram at @HuffPostStyle.