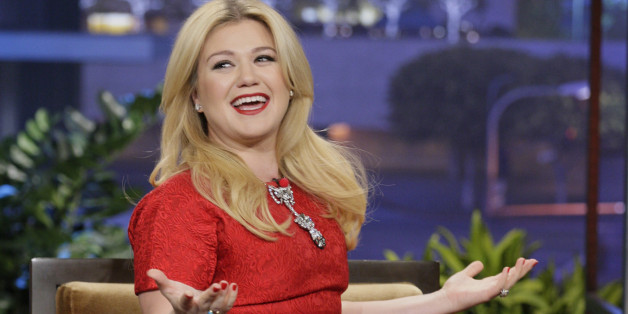 In a new interview, Kelly Clarkson admits she was a bit lonely before she met her husband, Brandon Blackstock.
"I was single for almost seven years," Clarkson tells Parade magazine of her love life prior to falling for Blackstock. "Every Christmas, it was like, 'Seriously, I'm still pathetically alone? Awesome. I'm still telling people I'm okay with it? I'm not.'"
The 31-year-old said she only had three boyfriends in her life until last year, when she decided to give it a shot with Blackstock after meeting him at the 2012 Super Bowl. The two connected through her manager and his father, Narvel Blackstock. In February, following their December engagement, the "American Idol" star told Cosmopolitan, "I've never been truly loved like I am right now."
Clarkson and Blackstock married in an intimate ceremony in Tenn., on Oct. 20 at Blackberry Farms after scrapping plans for a big to-do.
"I bawled like a baby," she tells Parade of their wedding day. "We both wrote our own vows, and it was hard to get through them, but I did it … Brandon was like, 'The Notebook ain't got nothin' on me -- come on!' And he took me out [on the lake] in a rowboat. It was very sweet. The whole thing was perfect."
Soon, baby will make three. The singer announced she is pregnant with her first child on Twitter Tuesday (Nov. 19). Blackstock already has two children from a previous marriage.
"Everybody calls me fat all the time, so I can't wait to have a reason, instead of everybody just being a jerk!" she admits to Parade about the pregnancy. "I've never been Gisele Bündchen, so ain't nobody expectin' that! I like to set a [low] standard so people don't expect a lot."
BEFORE YOU GO
PHOTO GALLERY
Celebrity Babies On The Way