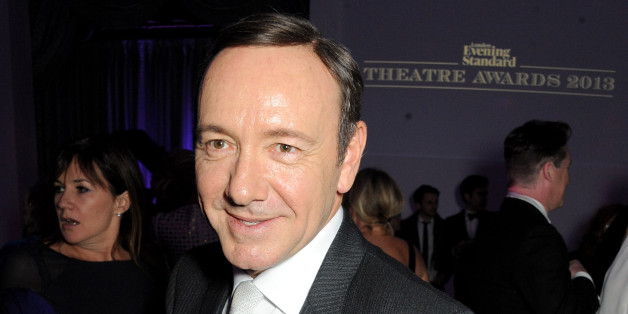 This is great: Kevin Spacey is a man who needs no introduction, except when he wants to be cast in a new Woody Allen film. And what better way to get Allen acquainted with his work than to gift him with a Netflix subscription so he can binge watch "House of Cards"?
In an interview for GQ's "Men of the Year" issue, Spacey explains: "I believe this: If an actor wants a role or wants to work with somebody, then you do everything within reason to try to get that role. If they want you to audition, you audition. If they want you to screen-test, you screen-test. If they want you to come and tap-dance in their hallway, you tap-dance in their hallway."
And since a role in a Woody Allen film is Spacey's white whale, the unabashed tap dancer got proactive. "I wrote him a letter and introduced myself as an actor he may or may not know. And I sent him a Netflix subscription, because I want him to watch my work."
To everyone's relief, Spacey's plea didn't do unanswered. He tells GQ that Allen wrote him back "an absolutely wonderful letter" to let him know he is "in contention for things in the future." Oh, and he thanked him for the Netflix subscription.
For more with Spacey, head over to GQ.com.
BEFORE YOU GO
PHOTO GALLERY
Celebrity News & Photos