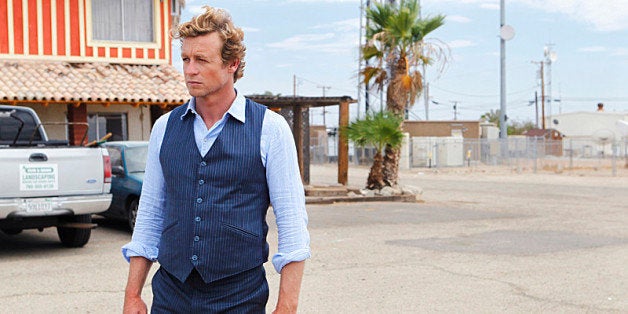 The CBS police procedural stars Simon Baker as Patrick Jane a fake psychic who helps the California Bureau of Investigation (CBI) solve crimes. The major storyline in the series, the hunt for the Red John serial killer (who murdered Jane's wife and daughter), will conclude in the episode airing Nov. 24.
Then the following week on Dec. 1, the series will jump ahead two years to show the characters' lives since the Red John reveal. "We wanted to see what Jane is like without this burden ... free to think about what to do with the rest of his life," series creator Bruno Heller told USA Today.
Heller told the Orlando Sentinel that "The Mentalist" team felt Red John had run its course. "It felt very much to all of us like that chapter of the story was done. Frankly, I think the great asset and value of the show is in Baker's head and what he does," he said. Baker will not only star but also direct the Dec. 1 episode that will pick up two years later.
"In Bruno's version, we realize Patrick Jane is bigger than Red John," Glenn Geller, the head of current programming for CBS, said. "There's much more to the story of 'The Mentalist' than just the hunt for Red John. We really get to see the aftermath and what happens to Jane."
"The Mentalist" airs Sundays at 10 p.m. EST on CBS.
BEFORE YOU GO
PHOTO GALLERY
CBS New Shows 2013-2014