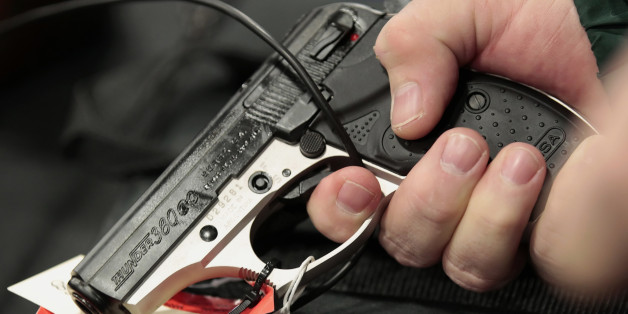 Instead of leaving with loot, two men police say tried to break into a Chicago home Wednesday left with a gunshot wound to the butt and a broken leg between them.
Police say the two men, ages 19 and 23, forced their way into a West Englewood home in the 5500 block of South Laflin Street around 2:30 p.m. Tuesday, the Sun-Times reports.
The men allegedly rang the front doorbell of the home and then broke through the glass of a back window when there was no answer, the Tribune reports. But instead of finding an empty home, the intruders found the 53-year-old homeowner, armed with a Bersa Thunder .380-caliber handgun he had stashed under his pillow.
Police say the man fired three times, striking the unnamed 19-year-old in the buttocks. Meanwhile, 23-year-old Monte Potts broke his leg while trying to flee. They were taken in custody to area hospitals. The homeowner was not injured.
Potts was charged with residential burglary, the Tribune reports. The 19-year-old was released without charges, though police say they are continuing to investigate.
According to DNAinfo Chicago, police said the homeowner is unlikely to face charges.
BEFORE YOU GO
PHOTO GALLERY
Crime In Chicago