We wish these places were all that the travel blogs crack them up to be… but they're not.
1. Milan
You know Milan as the capital of high-end fashion, so it sounds like there'd be lots to see. But if you can't afford the Prada flagship, you're outta luck.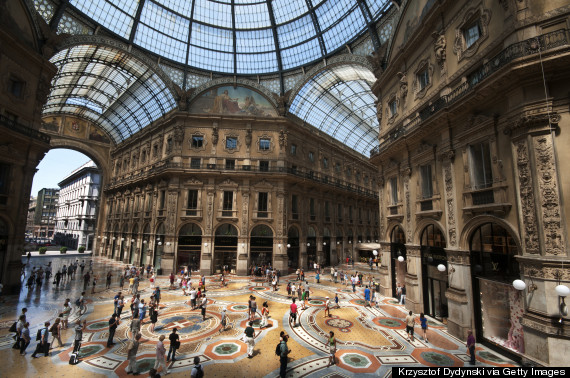 2. The Golden Gate Bridge
It's foggy up there. And cold from the wind and loud from the cars. The ubiquitous suicide call boxes don't lighten the mood, either.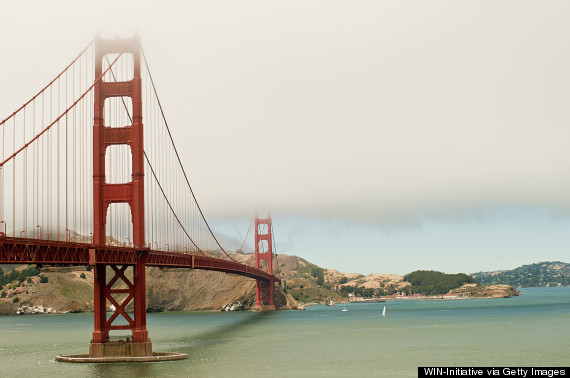 3. Loch Ness
If nobody's told you yet, the monster is not real. We repeat: he is NOT going to emerge from the dreary gray waters of Loch Ness. Save yourself the three-hour drive from Edinburgh.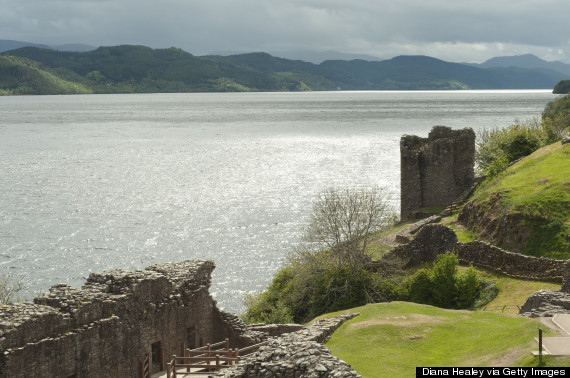 4. The Empire State Building Observation Deck
You can't really see Central Park from the top, because that other building called 30 Rock is in the way. You also can't see New York's other greatest landmark -- the Empire State Building -- because you're, well, inside the Empire State Building.

5. Athens
There are four buildings you knew of before you came here, and they're all nestled on a magical, hilly oasis called the Acropolis. The streets beyond it are notoriously dirty and crowded.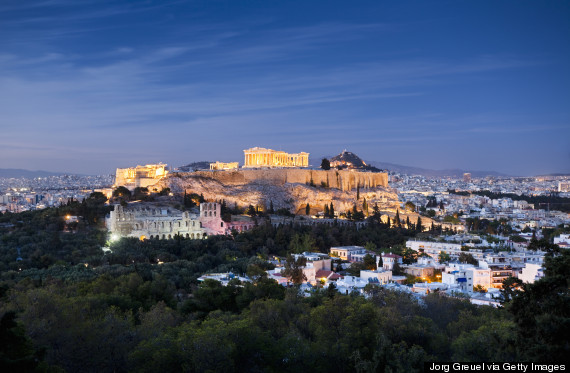 6. The Hollywood Walk of Fame
If you look at the ground, you'll see the names of a few famous people underneath dirty napkins and crumpled hot dog wrappers. You probably won't look at the ground, though, considering how many street performers in Elmo costumes there are.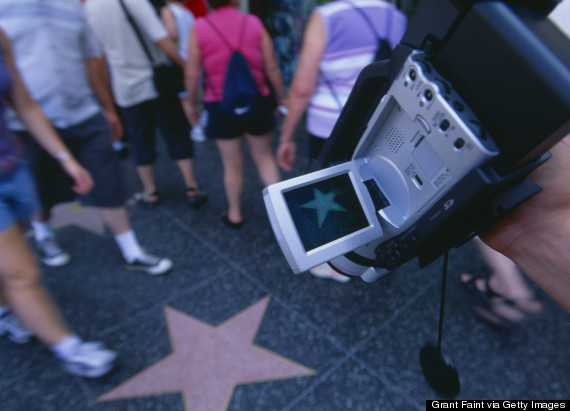 7. The Leaning Tower of Pisa
Since when does it cost $24 to ascend a bell tower? Plus, it's not even leaning as much anymore.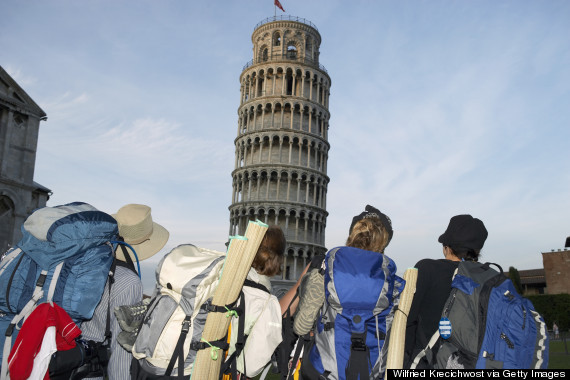 8. Miami
In America's third-most expensive city, a $20 cover charge is no big deal. But even the most neon-lit of nightclubs won't take your mind off the humidity.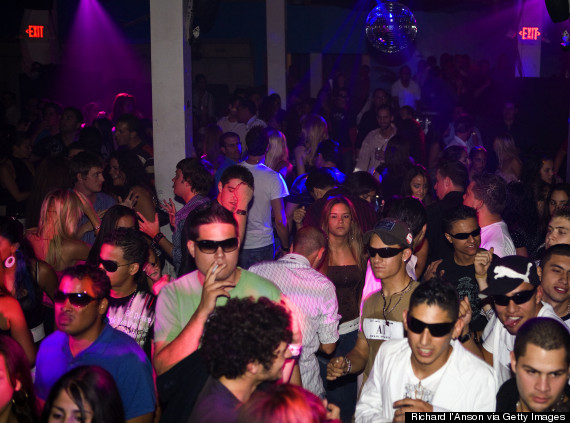 9. Atlantis Resort in the Bahamas
'Tis quite a shame when hotel people overrun one of the most pristine beaches in the world with dueling 60-foot waterslides.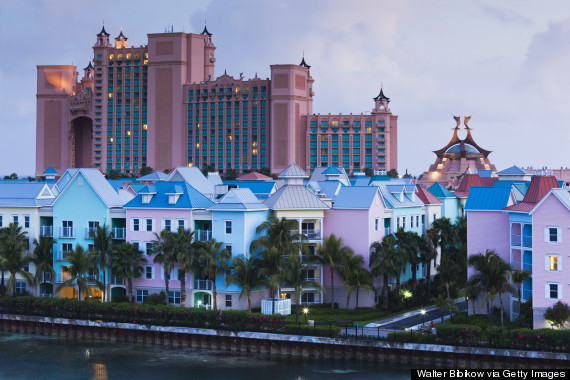 10. Stonehenge
You can't even get up close to them-- most of the time, rope barriers make you stay about 10 yards away. They're also 90 miles from London, right next to a freeway. And they're also just rocks.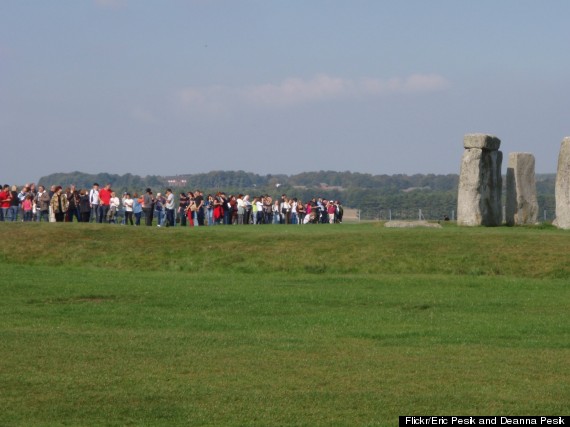 11. The Champs-Elysee
It looks très beautiful from an aerial viewpoint, but unfortunately you'll be on the ground when you visit. It's a street of shops… with lots of pickpockets.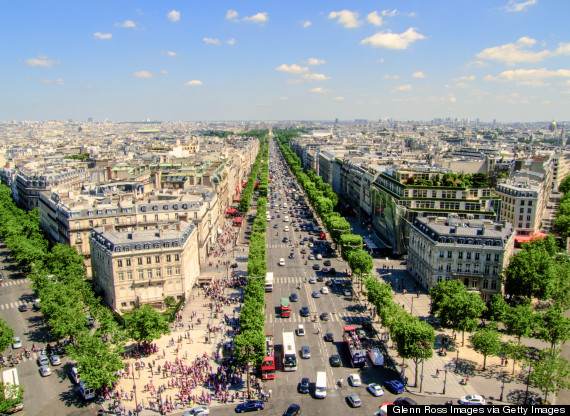 12. Niagara Falls
First, you will pay tons of money to sleep in a motel simply because it's within a 10-mile radius of this waterfall. Then, you will navigate a labyrinth of casinos and Hard Rock Cafes and Guinness World Records Museums on your way to the waterfall. Then, after purchasing a souvenir poncho, you will see the waterfall.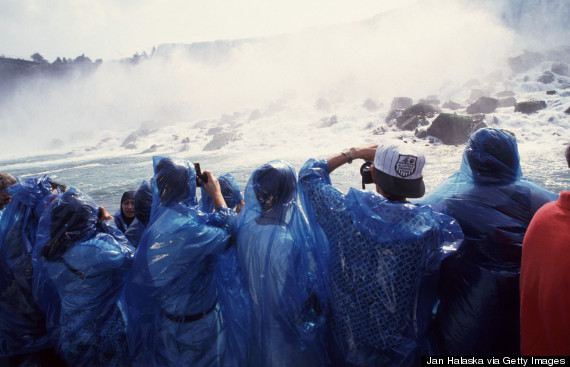 13. Rome
The historical sites are astounding. They're just permanently buried under masses of tourists and trash.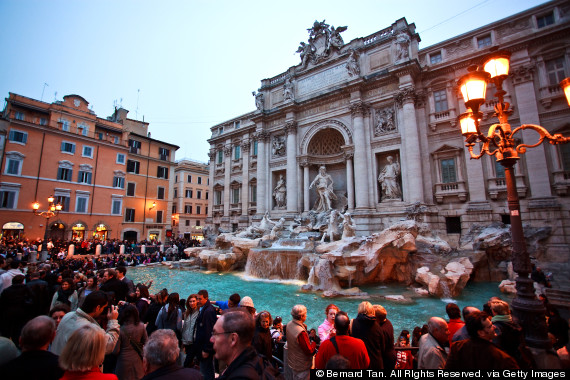 14. Dublin
To many Americans, Ireland is traditional bagpipes and rolling green hills and cuddly sheep. Dublin - where the biggest attraction is the Guinness beer museum - is NOT Ireland.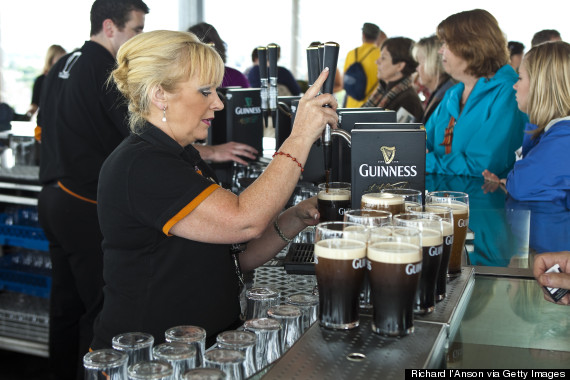 15. Mount Rushmore
It's even tinier than the picture in your history book.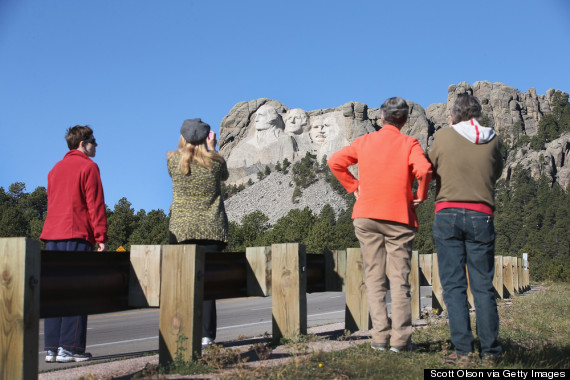 16. Bruges
The cobblestoned little streets are cute, but they sit totally empty until the tourist buses arrive each morning. We're 97% certain that nobody from Belgium actually lives there.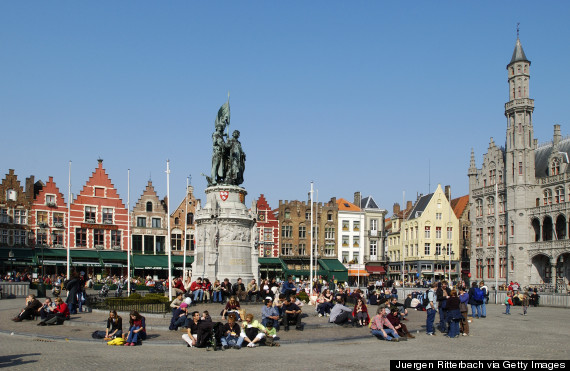 17. The Four Corners Monument
It's a bronze medallion in a parking lot, people. You won't feel any different being in "four places at once," and you won't find a toilet that flushes. Or cell service.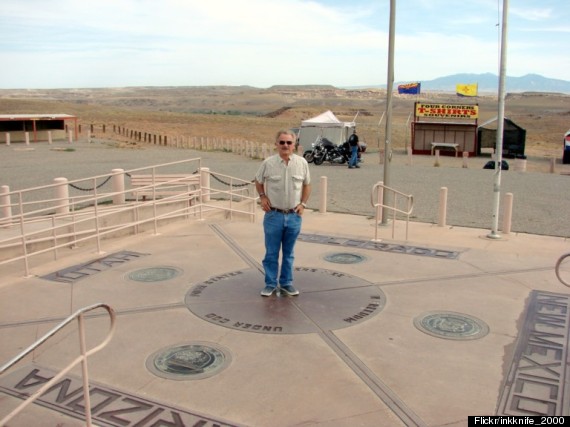 18. London
Nobody really acknowledges that London is kinda the Seattle of Europe-- it's quite frequently gloomy. And with the dollar-to-pound exchange rate hovering around 1.6, simple afternoon tea becomes a bank-breaking bonanza.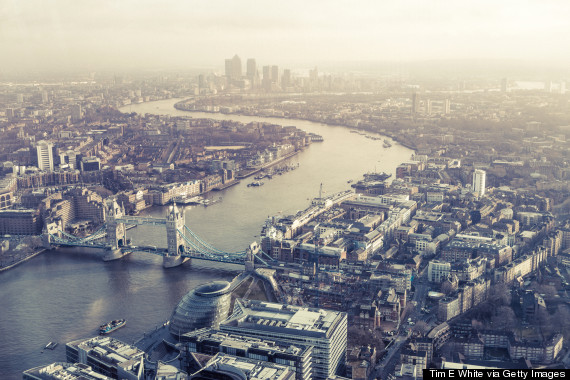 19. The Grand Canyon
Seriously… it is very hard to find the canyon from the parking lot. And once you do, you may only stare at it from the rim. Unless you called 13 months ahead to book a 48-hour mule ride along the cliff path that's about three feet wide.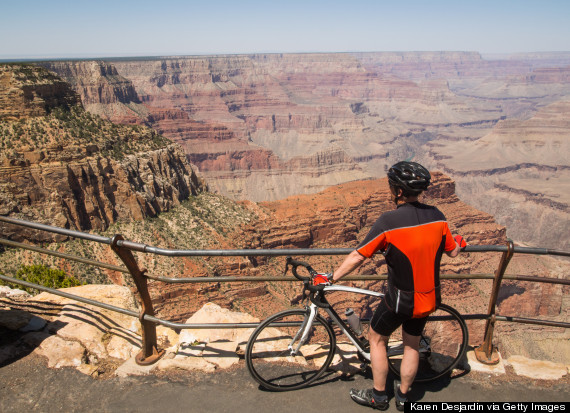 20. Hong Kong
No. Personal. Space.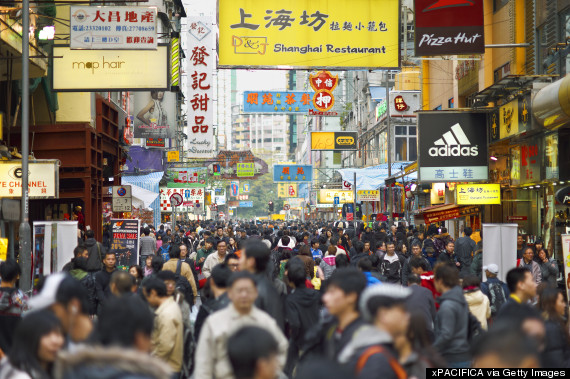 21. Venice, Italy
Those canals are adorable, but they make for narrow, winding streets with lots of dead ends. The tiny alleys overflow with tourists and pigeon poop. 22. Memphis, Tennessee
It's never a good idea when a town's main tourist attraction is also its only nightlife destination: Beale Street is a mash-up of overpriced rib joints and gimmicky blues bars. Beyond it, all there's left to see is the muddy Mississippi River.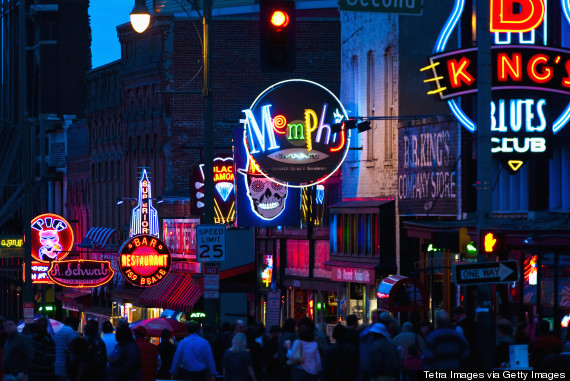 23. Cabo San Lucas, Mexico
The beaches were beautiful, before they were overflowing with Corona bottles and booty-shaking spring breakers.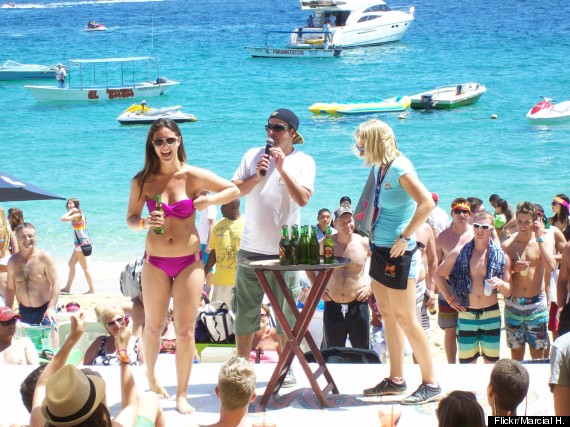 24. Las Vegas
The clubs look awesome in the movies, it's true. But you'll stand in line for hours before entering in real life… and there won't be a tiger in your bathroom the next morning.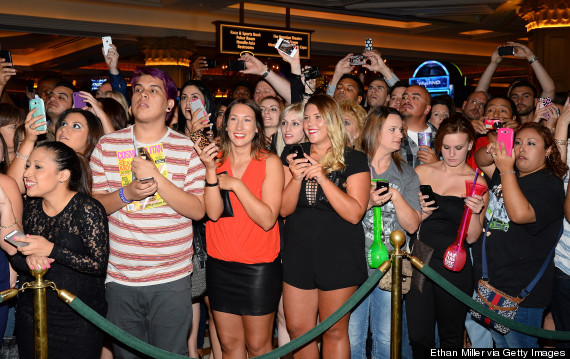 25. The Blarney Stone
...more like the Bacteria Stone.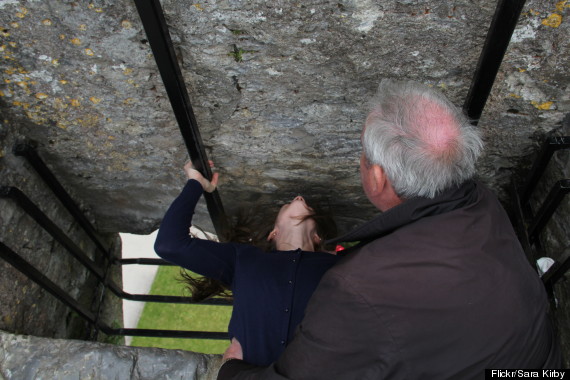 CORRECTION: An earlier version of this story indicated that smog was common on the Golden Gate Bridge. In fact, it is most often fog.
BEFORE YOU GO
PHOTO GALLERY
10 overrated destinations (and where to travel instead)