After her marriage ended, one woman decided to reflect on her heartbreak in an unusual way -- through data.
That's how the Tumblr blog Quantified Breakup was born.
"I think a lot of us feel the urge to express some of the feelings we experience during a breakup," the blog's author, who asked that she not be named, told the Huffington Post in an email. "Some people talk to their friends over a drink. Others write down their thoughts. I started keeping a journal after the breakup. I doodled in it, wrote, took notes. I suppose in some ways, data points are just different kinds of information one can document. Analyzing that data gave me something to do without letting me just run away from my emotions. It also helped me understand the longer-term trends within the data -- that things will get better."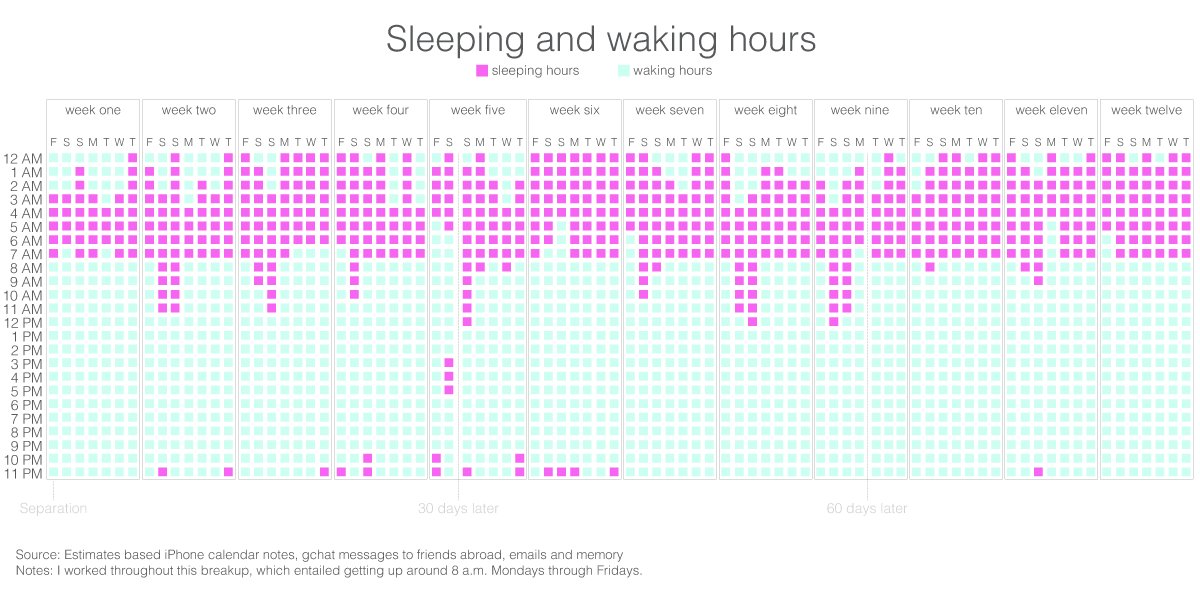 The blogger posts infographics and maps related to her breakup, charting her sleeping patterns, or bike rides and runs she's taken around the city to keep her mind occupied. Her hope is that "Quantified Breakup" will help others going through the same thing.
"We all like to commiserate about these kinds of things," she told HuffPost. "There's a German proverb I always liked: "Geteiltes Leid ist halbes Leid" (A sorrow shared is a sorrow halved). I very much think that that's true."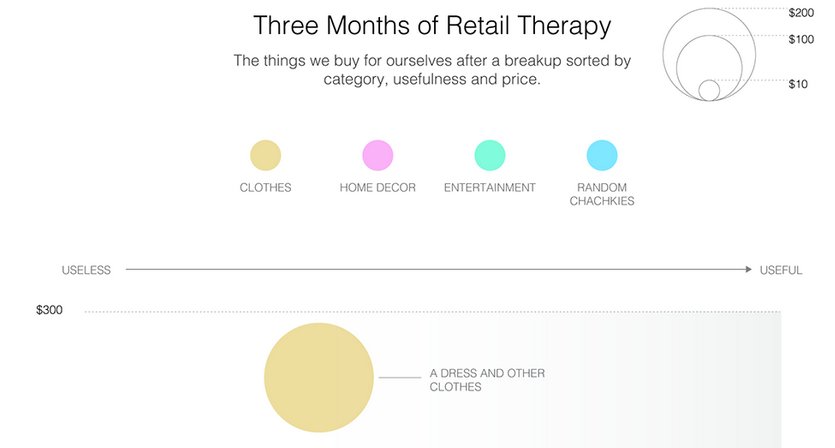 Check out the Quantified Data blog here.
BEFORE YOU GO
PHOTO GALLERY
How To Let Go