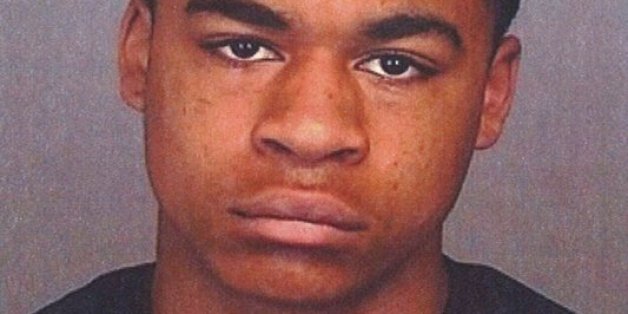 The Aryan Brotherhood put a hefty bounty on the heads of two black teens accused of murdering a World War II veteran earlier this year, court papers reveal.
Spokane County District Court Judge Debra Hayes said the white supremacist group put a $10,000 bounty on Kenan Adams-Kinard and Demetrius Glenn, the two 16-year-olds suspected of killing 88-year-old Washington resident Delbert "Shorty" Belton, according to multiple sources.
The news was recently revealed in court documents in which Hayes explained why she had ordered Adams-Kinard to be held in an adult jail, rather than the Spokane County Juvenile Detention Center, after the teen's first court hearing in August, the Spokane Register and ABC-affiliate KXLY-TV report.
Adams-Kinard and Glenn are suspected of beating Belton to death on Aug. 21 while the older man was waiting for a friend at the Eagles Lodge in Spokane, Wash. The retired aluminum worker, who loved to play pool, was wounded in action while serving in the Pacific arena during WWII, according to CNN.
Although Adams-Kinard said he was buying crack from Belton at the time of the beating, police have said the attack was a result of a robbery gone sour.
Glenn's attorney, Christian Phelps, told The Huffington Post both teens now face charges of first-degree murder, first-degree robbery and conspiracy to commit robbery. He said he doesn't believe the Aryan Brotherhood threat is still an issue.
"It was just an anonymous tip that police got that they determined to be unfounded," Phelps said, adding that if there were a bounty on the teens' heads, they'd be safer in the Juvenile Detention Center.
The Spokane Police Department refused to comment.