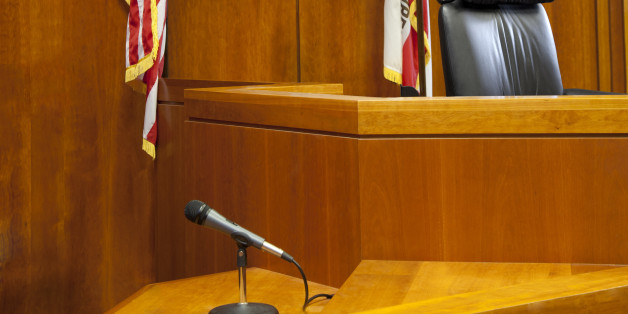 All 12-year-old Audrianna Beattie wants to do is wrestle -- even if that means going against the grain and testifying in court to do so.
With only one other girl to practice with at school, the 7th grade straight-A student thought joining the boys' wrestling team would help her be a more competitive athlete and allow her to play the sport she calls one of her "passions." But News Item reports that when the district barred her from doing so, her mother and father -- Brain and Angie Beattie -- filed a federal lawsuit against them.
Audrianna appeared in court on November 21 to fight for a spot on the boys' team. The Beattie family believes restricting her from joining is a violation of the Equal Protection Clause of the 14th Amendment of the U.S. Constitution and the Equal Rights Amendment (ERA) of the state constitution, not to mention a blow to Audrianna.
"I've held my own," she said in court. "It doesn't matter that I'm a girl, because I'm just as good as they are."
The Daily Item reported that she even has a 5-3 record -- with 4 wins against male opponents. But that isn't reason enough for the Line Mountain School District.
Board Members testifying against Audrianna tried to claim that she couldn't handle the sport and mentioned a time that she cried after a match. But she shut them down: "Yes, I've been emotional after a loss, even cried once, but boys are emotional too. I've seen boys cry, too. Or throw a tantrum, toss their headgear down. But you get over it soon enough," she said.
Still, board members Lauren Hackenburg and Ron Neidig weren't convinced. News Items reports that they went through 65-pages of documents trying to prove that it wouldn't be in the boys' best interests. Neidig worries that it would create a lose-lose situation for the males on the team: "If they win, they've beaten a girl; if they lose, they are harassed by their teammates for being beaten by a girl."
Hackenburg says it will send the wrong idea -- that it's okay to pin girls down -- to the pubescent teens, the news outlet reports.
Over on Jezebel, Isha Aron disagrees. "Okay, wow. Take it down a notch, school board. Stop sexualizing full-body contact sports. Sure, it's an awkward point in kids' lives. But the line seems pretty clear. Spandex onesie, helmet, gym mats, referee: wrestling. Everything else: everything else," she writes.
Superintendent Dave Campbell weighed in saying that he thinks that the differences between boys and girls should keep them separate. But regardless of the verdict, he will work with Audrianna so she can continue to stay competitive.
Until the judge makes a decision, however, Audrianna is allowed to wrestle with the boys' team, according to Penn Live. A temporary restraining order has been issued, directing the school to treat her as a boy, for now.
BEFORE YOU GO
PHOTO GALLERY
Iconic Images Of Women Throughout History