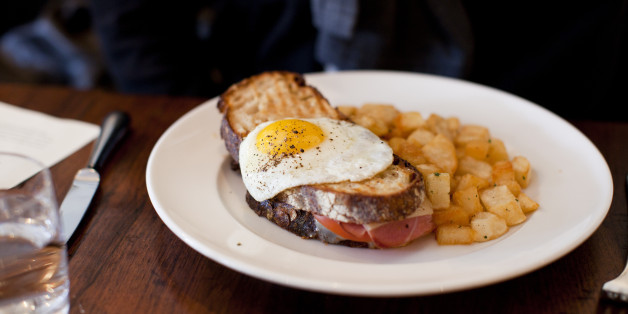 There are hundreds of wonderful sites on healthy living to be seen all over the blogosphere. Here at Fit Links, we'll introduce you to some that have caught our eye.
While we are all about breakfast, your brunch menu can be deceiving. Make sure you know what to order and how to cut back on empty calories. Nutritionist Heather Bauer navigates a classic brunch menu with Well + Good so you can pick the best options.
Greek yogurt isn't the only international yogurt to hit U.S. markets. German and Asian yogurts pack unique textures and tastes, plus stellar nutrition. Find out who the winner is in the Fit Bottomed Girls worldly yogurt food fight.
You know you should eat more vegetables, but did you know you can make the veggies you're already eating even better for you? SparkPeople shares the cooking tricks that make vegetables more nutritious.
Don't let your gym bag become one of the many obstacles that can stand in the way of you and your workout. These gym-bag rules from POPSUGAR Fitness will make life so much easier.
Next time you're brunching, keep an eye out for these stars:
PHOTO GALLERY
Breakfast Superfoods