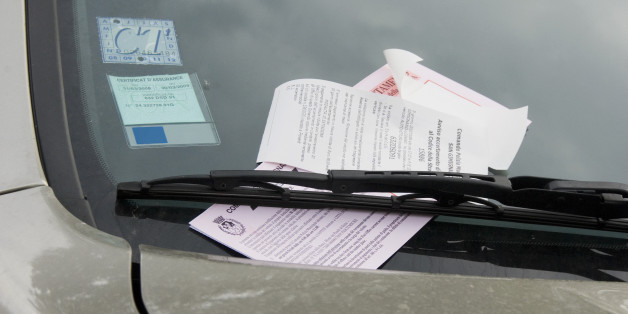 Sitting at a trendy Echo Park cafe on Thursday, Jonathon Ahmadi peered at Los Angeles' new parking website. With its numerical coding and PDF files, the site wasn't particularly user-friendly. In fact, it felt like reading a spreadsheet, Ahmadi said.
"It takes a little investment," said Ahmadi, 29, of understanding the site. But he added, "there's valuable data here."
Mayor Eric Garcetti's latest effort to modernize city government is getting mixed reviews.
Launched this week, the new Bureau of Street Services website lists neighborhoods where parking enforcement will be relaxed each day, so residents don't have to move their cars on street sweeping days.
The site (http://bss.lacity.org/restricted_parking_sweeping_routes.cfm) is one of three new websites recently launched to track City Hall services, joining one from City Controller Ron Galperin that details city employee salaries site and another from the mayor that tracks the performance of city departments.
All reflect Garcetti's efforts to make City Hall more transparent and make public data like police response times or street closures accessible.
Greater transparency is also a national trend: Cities and counties are increasingly offering such data on websites or through smart phone apps.
But underscoring the challenges of bringing Los Angeles into the digital age, City Hall's push to churn out websites has at times backfired.
All three sites have been rushed out, exposing data gaps and drawing some criticism. When Galperin's "Control Panel L.A," launched last month, the website showed salaries, but no explanation, for instance, of why a city typist recently received $300,000 in back pay.
And the new parking site, built in just about two and half weeks, according to Bureau of Street Services Director Nazario Sauceda, went live despite obvious kinks. The address search form fails to recognize some addresses, while the current design isn't likely to win any awards.
Attending an L.A. river event on Thursday, Garcetti shrugged off criticisms about the parking website's design. "I don't care about the look," he said. "I just want to get the information to folks."
The approach is to unveil data as soon as it's available, Garcetti said.
"I have given people the mandate, as soon as we have any information, launch whatever we have," Garcetti said, adding that feedback will shape the city's websites.
And suggestions are already coming: Echo Park cafe patron Ahmadi, who looked at the parking site at the request of the Daily News, said the city should overlap its parking information with Google maps to make the site easier to read.
Ahmadi's friend, James Pillion, 25, agreed. Despite noting the shortcomings of the new parking site, Garcetti is "taking the right steps," Pillion said.
Tim Dupuis, interim director of information technology for Alameda County, said cities and counties face the challenge of offering raw data while also creating user-friendly sites.
The two approaches don't always go hand in hand.
"You want the users to be able to understand what they're looking at and use the tools that you've provided them with," Dupuis said.
Alameda County's website recently won a first-place award from Center for Digital Government, a Folsom, Calif. company that offers tech advice to governments and the private sector. The center has also consulted with the city of L.A.
Los Angeles' new websites, including the parking site, will be updated, city officials say. Budget information, Garcetti said, will also be posted.
"This is good information to have out there...(we) don't want perfect to be the enemy of the good," Garcetti said. ___