Top Russian lawyer Masha Best sent shockwaves when she came out as both transgender and bisexual in wake of her country's crackdown on the lesbian, gay, bisexual and transgender (LGBT) community earlier this year.
On Wednesday, the activist posed naked in honor of the Transgender Day of Remembrance, a day in which we celebrate the countless members of the transgender community who have lost their lives to hate-related violence.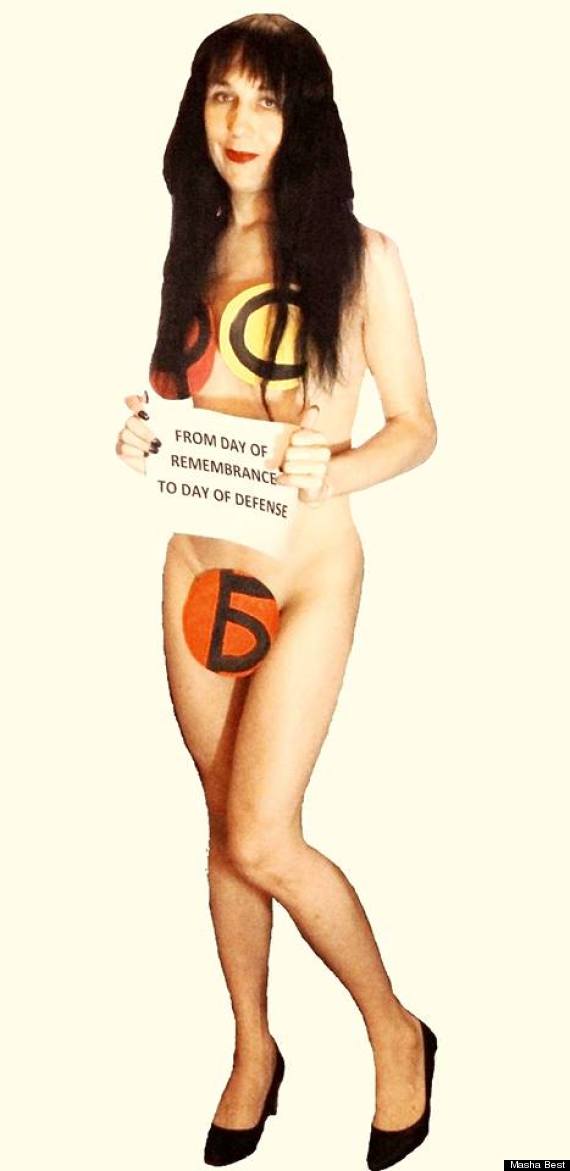 Best reportedly stated that "the aim of the performance is draw attention to the problem of transphobic crimes in Russia and the problem of the suicide of transgender people." She told the Association of Russian Lawyers for Human Rights that the nudity of her body was meant to symbolize the the vulnerability of transgender community, and the necessity to defend the rights and freedoms of trans people.
It's been quite a year for Best. When she came out, she described the process as "a protest against what is going on in Russia today. I couldn't just sit there and do nothing."
Best then went on to announce her campaign for presidency in the country's 2018 general elections, and her goals to develop Russia into a European Socialist State.

BEFORE YOU GO
PHOTO GALLERY
48 Transgender Pioneers