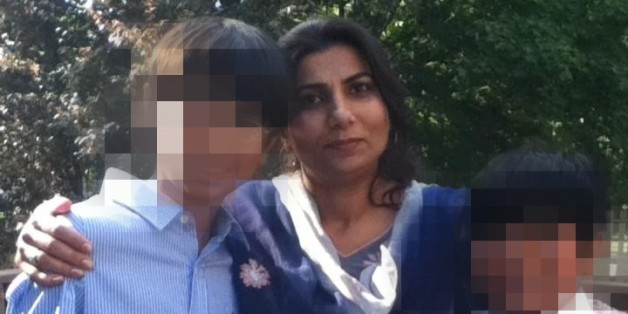 State police in New York are searching Friday for a missing woman a day after a relative and two children were found dead, in what authorities have dubbed a "family tragedy."
Dutchess County authorities are searching by land and air for 43-year-old Sarwat Lodhi. Investigators said they believe she may be injured and in need of medical attention. Authorities have not elaborated on why they believe Lodhi is injured.
The bodies of a father and son were found dead with gunshot wounds inside a silver Nissan Pathfinder parked at a Pleasant Valley supermarket Thursday morning. Pleasant Valley is a town located about 75 miles north of New York City. The man's other son was subsequently found dead at his residence.
State police identified the dead as Abbas Lodhi, 49, Zain Lodhi, 9, and Mugthba Lodhi, 13. Authorities have not specified which boy was found at which location. They have also not specified the relationship between the dead and Sarwat Lodhi. Authorities will only say they are all part of an immediate family.
Authorities suspect a shotgun, which was found at the supermarket crime scene, was used in the shootings, according to midhudsonnews.com.
A state police spokesman has declined to comment on whether police suspect the deaths were part of a murder-suicide. However, in a Thursday press release, authorities did refer to the case as a "family tragedy."
"The public should be not be concerned for their safety," reads the press release.
Few details have been released on the family. Heavy.com reports a local chamber of commerce website indicates an Abbas Lodhi is owner of a local pharmacy. Police have yet to confirm the report.
State police Capt. John Ryan held an impromptu press conference on Thursday, at which time he called the deaths of Abbas Lodhi and his sons "one of the most or more tragic things" he has ever seen.
"It's emotional seeing what has happened to these kids. I couldn't even put into words how tragic it is for all of us," Ryan said.
Police are still trying to piece together what happened and are asking for the public's help. Anyone with information is urged to contact police at (845) 677-7300.
BEFORE YOU GO
PHOTO GALLERY
Missing People