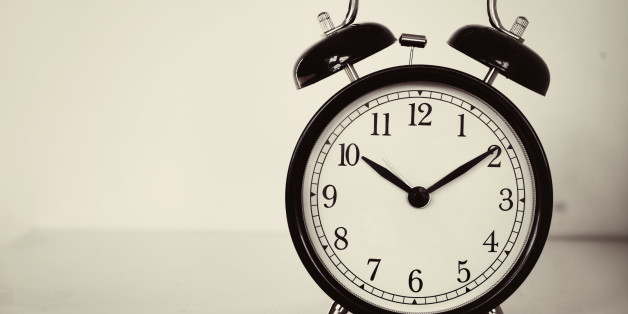 What's that? Your job leaves you with scarcely enough time or energy to cook occasional healthy meals, let alone lose yourself in a great book? We're sure you're busy, but we're incredulous, especially considering your fervent opinions on "The Mindy Project."
We needn't remind you of the multitudinous benefits of reading - some of them obvious, some of them surprising - but we will anyway: Books can make you more empathetic. They can keep your brain sharp, and even stave off Alzheimer's disease.
Still not ready to hop on the Infinite Jest bandwagon? Fair enough. But we urge you to start somewhere. According to Forbes, the average reading speed for an American adult is 300 words per minute. So we did a little math, and found 12 short stories that, for the average American adult, should take less than 10 minutes each to read. Check a few out on your lunch break! Who knows, you may discover something you like.
"The School" by Donald Barthelme
The entire story is a dramatic monologue, and shows off Barthelme's token humor and excellent experiments with form.
Read it here.
Length: 3 minutes
"Symbols and Signs" by Vladimir Nabokov
Nabokov's prose is no doubt poetic, and his language enjoyably playful. Whether you've already read Lolita or Pale Fire, or are hesitating to pick them up, this short story about a delusional boy, his family, and his peers' attempt to buy him a birthday present, is sure to entertain you.
Read it here.
Length: 7.5 minutes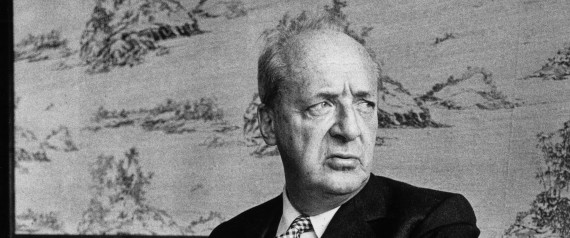 "Orientation" by Daniel Orozco
Orozco is a contemporary short story writer whose first collection finds beauty (or horror) in the details of people's prosaic lives. This specific story, which is popularly anthologized, involves first-day orientation at a Dunder Mifflin-like office job.
Read it here.
Length: 7.5 minutes
"Wants" by Grace Paley
Ever pithy, the Bronx-born Paley writes here about a woman's brief run-in with her ex-husband, and the resolution it inspires. It's prototypical of the author, who often pens short stories set in New York City about domestic relationships. She also frequently discusses immigrant life in America (her parents, from the Ukraine, spoke Russian and Yiddish).
Listen to Walter Mosley reading it here.
Length: 8 minutes "The Story of an Hour" by Kate Chopin
Chopin's The Awakening is a quintessential work of feminist literature, about a woman who feels restricted by the confines of her marriage. The same themes are at play here; it's more than worth a look.
Read it here.
Length: 3 minutes
"The Looking-Glass" by Anton Chekhov
Chekhov has been called the "father of the modern short story," writing with a style that yielded to his characters, rather than vice versa. In "The Looking-Glass," a woman feverishly attempts to seek help for her husband, sick with typhus, but is met with a surprise. This particular story nods to the author's day job as a physician.
Read it here.
Length: 5 minutes
"A Lack of Order in the Floating Object Room" by George Saunders
Saunders's latest short story collection, The Tenth of December, was a finalist for this year's National Book Award. It's not hard to see why; his stories, some of them science fiction, some of them literary realism, often portray the human spirit at odds with a consumerist culture. This story was included in his application to Syracuse University's M.A. program, and was his ticket in.
Read it here.
Length: 6.5 minutes
"Happy Endings" by Margaret Atwood
Atwood, the author of The Handmaid's Tale, shows off her token snark in this very short story, which takes the reader through all of the different ways in which a fictional couple, John and Mary, could possibly end up. Hint: It's not so happy.
Read it here.
Length: 4 minutes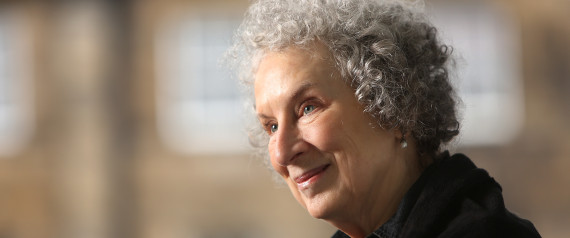 "A Worn Path" by Eudora Welty
Welty was a Pulitzer-winning author from the South, known for writing about southern life in America. The Atlantic published "A Worn Path" in 1941. It tells the story of an old woman walking a long distance from her home to the center of town.
Read it here.
Length: 10 minutes
"The Last Night of the World" by Ray Bradbury
Of course, Bradbury is best known for his dystopian book about book burning, Fahrenheit 451, but fans should be familiar with his short stories as well, collected in such books as The Illustrated Man and The Martian Chronicles. "The Last Night of the World" is a tender, simple story, originally published in Esquire. The first line alone is universally intriguing: "What would you do if you knew this was the last night of the world?"
Read it here.
Length: 4.5 minutes
"A Clean, Well-Lighted Place" by Ernest Hemingway
Hemingway's writing can be minimalistic, a quality that lends itself well to short stories. In fact, Washington Post's books editor, Ron Charles, has said that Hemingway's short stories are better than his novels. You've probably read, or at least heard about, "Hills Like White Elephants," a cryptic conversation between a man and a woman. "A Clean, Well-Lighted Place" is another classic, in which two waiters prepare for the end of the evening.
Read it here.
Length: 5 minutes
"How to Become a Writer" by Lorrie Moore
Moore's pithy and hilarious writing has won her both attention and critical acclaim, and "How to Become a Writer," a story originally published in her first collection, Self Help, is no exception. It's a funny chronicling of the hurdles an aspiring writer has to clear, including backup plans and confused college roommates.
Read it here.
Length: 8.5 minutes
[Of course, this is not an exhaustive list of excellent, classic short story writers. Alice Munro, Raymond Carver, David Foster Wallace and Doris Lessing are notable exclusions, as their stories tend to exceed 3,000 words. If you haven't already, we encourage you to explore the aforementioned writers, and beyond!]