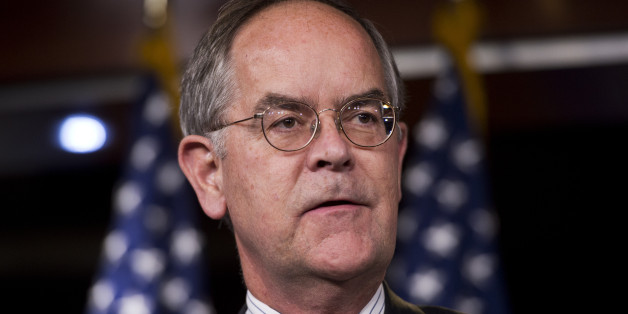 Rep. Jim Cooper (D-Tenn.) introduced a resolution in the House this week, proposing a ban on death gratuities for spouses of deceased lawmakers.
When a member of Congress dies in office, an item is inserted into the next appropriations bill, granting the equivalent of one year's pay to the survivors of the lawmaker.
On Saturday, Cooper told The Hill that members of Congress should not receive such "special treatment," but should secure their families' futures through life insurance, "like regular citizens."
"The death gratuity became customary starting in 1918 before the birth of modern life insurance (1924), the creation of Social Security (1935), the establishment of civil service pensions (1942), and health benefits under Medicare (1965)," Cooper said. "A lot has changed since 1918, and the gratuity custom should have been abandoned a long time ago."
In October, a death gratuity was included in the 35-page bill that ended the government shutdown and raised the debt ceiling. Section 146 of the bill granted $174,000 to Bonnie Englebart Lautenberg, widow to Sen. Frank Lautenberg (D-N.J.), who died in June. The late senator was recorded as having a net worth of $56.8 million in 2012.
The provision faced scrutiny following its passage. Many members didn't have time to weigh extraneous provisions -- like the death gratuity and funding for a dam project -- in the quickly passed legislation.
Sen. Jon Tester (D-Mont.) told MSNBC's Rachel Maddow that he regretted the provisions shortly after the passage of the bill, saying he wished the Senate had passed a completely clean bill. He said he and other senators found out about the provisions just before voting, and should have had the opportunity to debate them.
"It's one of the reasons our popularity ratings are so low, it's because of surprises," Tester said at the time.
BEFORE YOU GO
PHOTO GALLERY
2013 Government Shutdown