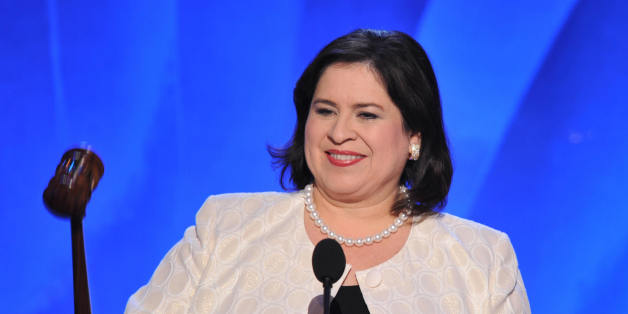 Texas state Sen. Leticia Van de Putte (D) announced her bid for lieutenant governor on Saturday.
Speaking at the San Antonio College gymnasium before hundreds of supporters, Van de Putte made her plans to join Sen. Wendy Davis (D-Fort Worth) on the campaign trail official. It is the first time in Texas history that women will lead a major party's ticket for the state's top offices, and only the fourth time in national history.
Discussing her concerns with the states of education, transportation, immigration, women's rights and veterans affairs, Van de Putte insisted, "Doesn't Texas deserve better than that?"
"We're proud of Texas, too, but Texas families deserve better than what they've been getting," Van de Putte said. "Texas can do better than this, and that's why I announce that I'll ask the people of Texas to hire me as their next lieutenant governor."
Right now, Van de Putte is not facing any major challengers in the Democratic primary. The state's incumbent lieutenant governor, Republican David Dewhurst, will face three challengers in March's Republican primary.
A week prior to the announcement, Davis released a statement in support of Van de Putte, lauding her "strong record."
"We've already seen the level of excitement that Sen. Van de Putte generates," Davis said. "[She] has a strong record of putting Texans first. She has delivered for veterans, small businesses, and working families and will make a powerful candidate — should she choose to run."
BEFORE YOU GO
PHOTO GALLERY
United States Governors