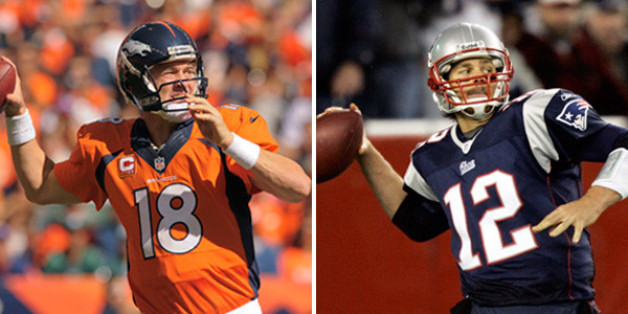 With six games left in the season, Peyton Manning is on pace to break Tom Brady's single-season record for most touchdown passes. In order to set the record, the Broncos quarterback starts the home stretch having to go through Tom Brady.
The friendly rivals will face off for the 14th time on Sunday night at Gillette Stadium. Manning has thrown 34 touchdown passes so far, four less than Brady had through the first 10 games of his incredible 2007 season. The title was formerly held by Manning when he threw 49 TD passes in 2004, but Brady broke it with 50 in New England's undefeated regular season.
It might be difficult for Peyton to stay hot through Denver's next two games, both of which are on the road. After a trip to chilly Foxboro, Peyton takes on Kansas City's defense at Arrowhead Stadium. But after the two-game road trip, the Broncos close the season against four teams all with losing records.
Will Manning stay on pace to break Brady's touchdown record? Take a look at a game-by-game breakdown of Peyton's touchdown passes this season and how it stacks up with Brady's 2007 campaign.
BEFORE YOU GO
PHOTO GALLERY
PHOTOS: Peyton Manning Through The Years