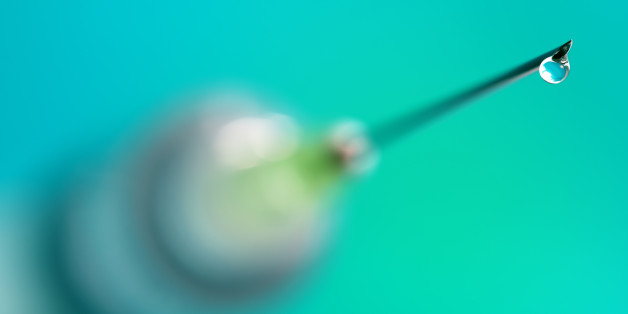 Nov 25 (Reuters) - Cubist Pharmaceuticals Inc said its experimental treatment for a type of urinary tract infection showed it was as effective as an approved antibiotic, sending its shares up 8 percent to a 13-year high.
The main goal of a late-stage trial was to show whether the intravenous treatment, a combination of ceftolozane and tazobactam, eradicated the infection and cured patients five to nine days after the last dose.
The drug, CXA-201, is undergoing clinical development to treat gram-negative, or antibiotic-resistant infections.
"CXA-201 is one of the most critical Cubist pipeline agents because of its applicability in multiple indications," Aegis Capital analyst Raghuram Selvaraju said.
Massachusetts-based Cubist submitted an application to market tedizolid phosphate for the treatment of skin infections last month.
"Both CXA-201 and tedizolid phosphate could be approved within the next 18 months, setting Cubist up well for the long-term future," Selvaraju said in a note.
An estimated 2 million patients each year in the United States contract drug-resistant infections, the company said, citing a recent U.S. Center for Disease Control and Prevention report.
CXA-201 tested the drug's efficacy in treating complicated urinary tract infection (cUTI), an infection of the urinary system accompanied by an underlying condition that increases the risk of failing standard treatment.
The results of the study, showed a "statistical superiority" of the drug compared to generic antibiotic levofloxacin in 1,050 patients, including those with pyelonephritis, a condition where the infection spreads to the kidneys.
The most commonly reported adverse events of the treatment were headaches, constipation, hypertension, nausea and diarrhea.
Cubist said it was concluding another late-stage study with the drug in patients with complicated intra-abdominal infections and expects to report the results in late December.
CXA-201 is also being tested to treat hospital-acquired bacterial pneumonia and ventilator-associated bacterial pneumonia, which are serious forms of lung infections.
Shares of the company were up 8 percent at $70.74 on the Nasdaq in late-morning trading. They touched a high of $70.90.