Thinking about getting that special someone a purse or an iPad for the holidays? Think again.
Research shows that the happiness people get from new objects only lasts an average of 6-8 weeks, but the happiness people can get from an experience lasts much longer, thanks to the happy memories that are created and can be relived over and over again.
Which is why for this year's local gift guide, HuffPost LA has decided to point you to a list of lessons, services, experiences, and yes, a few objects, that will leave you and your loved ones with warm fuzzy memories for a much longer time.
Explore The Great Outdoors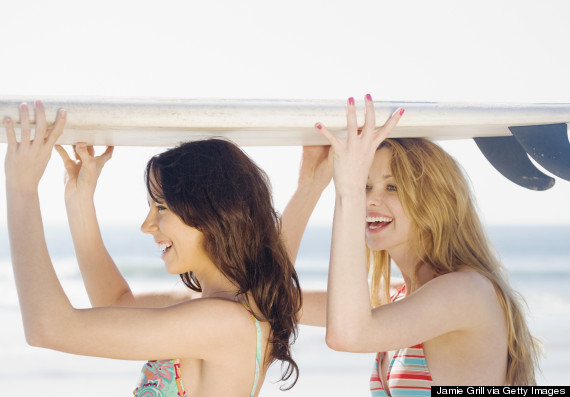 Indie/DIY - Make a commitment to hike one new trail a month and be treated to views that other people pay millions for. The book Top Trails: Los Angeles, available for $13.47 on the publisher's site, will be your guide.
Bougie Buyer - You live near the Pacific Ocean, so why not take advantage of it? Buy you and your sweetie a couple of surfing lessons with companies like Venice's Aloha Brothers Surf Lessons ($70 for 90 minutes) or Santa Monica's Go Surf LA ($80, and their site guarantees that you'll stand on your first lesson or the second is free). Even if you discover that surfing isn't for you, you'll at least have enough experience to make East Coasters feel super jealous.
High-Roller - Southern California chain Adventure 16 is stocked with tons of outdoors brands like North Face, Patagonia and Marmot -- just like national behemoth REI. But wouldn't you rather support a local store? Especially a store that hosts hikes, photographic walks and awesome Southern California "Trifecta" challenges (photograph yourself doing outdoor sports in the snow, desert and ocean all in one day). Check out president John D. Mead's recommendations for this year's winter season and get some ideas for your snow bunny.
Go On A Culinary Adventure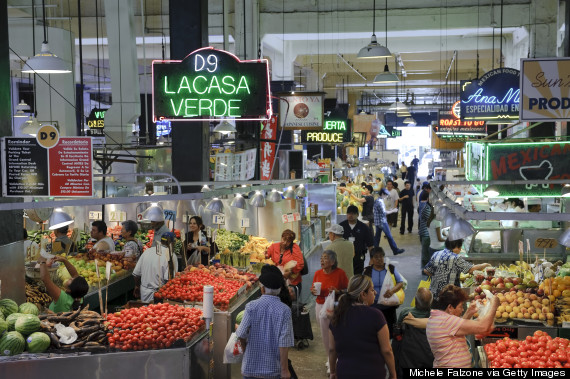 Indie/DIY - By the end of this year, Grand Central Market in downtown LA will have new vendors like Oyster Gourmet, Eggslut, Wexler's Deli and DTLA Cheese. Take your friends to the revamped market and buy one item from each stall to share!
Bougie Buyer - People who like gifting wine and champagne during the holidays may as well make shopping an experience in itself. Bring a friend or two to Silverlake Wine's final Sunday tasting of the year on Dec. 1 at 3 p.m. The event costs $20 per person and comes with 5 champagne or sparkling wine tastings and hors d'oeuvres from Heirloom LA. Call the store at 323-662-9024 to make reservations. For true wine aficionados, Silverlake Wine and its sister store, Everson Royce in Pasadena, are hosting legendary wine merchant Kermit Lynch at their stores on Dec. 9 and Dec. 10, respectively. The stores will serve three Lynch-approved wines, charcuterie and cheese and bread from Heirloom LA while Lynch signs copies of his book Adventures on the Wine Route ($28). The event costs $15 per person, but no reservations are required.
High-Roller - Tickets to Ludo Lefebvre's Trois Mec start at about $100 per person, but you'll have to camp out on the website weeks in advance to snag a couple of spots at this 26-seat restaurant. Rest assured that the wait for one of LA's most exclusive restaurants will definitely be worth it.
Learn A New Language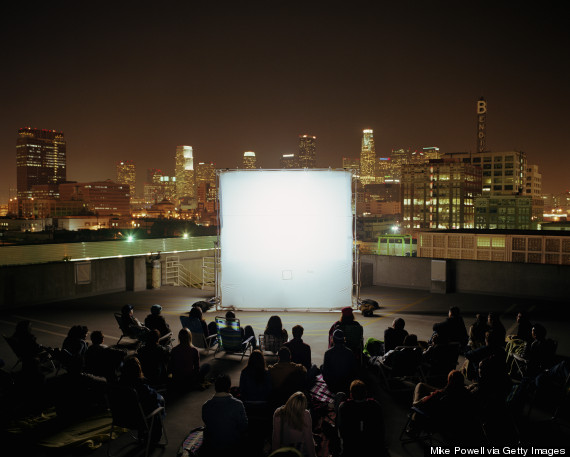 Indie/DIY - Thanks to the city's incredible diversity, Los Angeles has a wealth of foreign film cinemas. Check out theaters that cater exclusively to Japanese, Vietnamese, Hindi, Korean and Tagalog films. Amoeba has curated a list of these cinemas, but it's on you to check first to see if there will be English subtitles.
Bougie Buyer - Brush up on your high school Spanish or get psyched for that trip to Korea with eight-week classes at the Beverly Hills Lingual Institute. Classes are once a week and packages start at $245. Most classes are scheduled at night, which is convenient for working folks.
High-Roller - Get VIP treatment at Strommen, a local language teaching co-op. In addition to group classes, Strommen offers one-on-one tutoring and home visits for people who want to advance fast. For the holidays, they're offering discounts on gift packages for new students that range all the way from a $40 introductory session to the 20-hour "Road to Fluency' in-home package for $1,050.
Treat Yourselves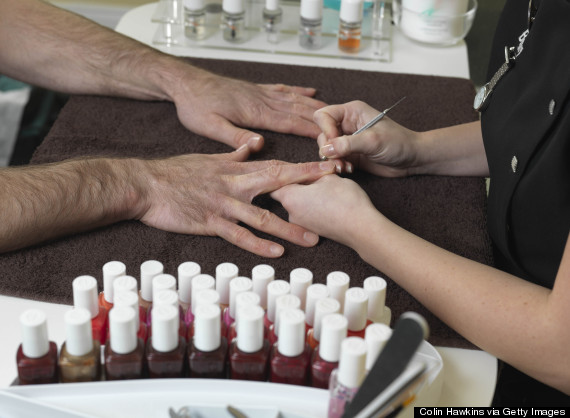 Indie/DIY - Spend a spa day in Koreatown at Wi Spa, Olympic Spa or Crystal Spa. Entrance fees for Wi start at just $15 on certain days, and even if you don't pay for any extra services, the heated marble floors and different dry saunas will be enough to soothe your soul.
Bougie Buyer - Go all out at Hammer & Nails, a brand new manicure/pedicure spa just for men. Located in West Hollywood, clients sit in studded leather chairs and watch flat screen TVs in a "cave"-like environment while nail techs trim, file and buff nails. Ladies should head over to Olive & June in Beverly Hills, a boutique mani/pedi salon that keeps all your preferences on file and has iPads for customers to use while they wait.
High-Roller - This gift is so over-the-top we can't even guess how much your total bill would amount to. When you book at the Montage Beverly Hills hotel, you can also hire in-house stylist Joe Katz to take you on a personal tour of the area's best boutiques or bring hand-picked pieces straight to your hotel room for a private try-on session. Holiday rates start at $300 an hour. For more info, email Katz at jkatz@montagehotels.com. For more staycation ideas, check out Discover Los Angeles.
See A Show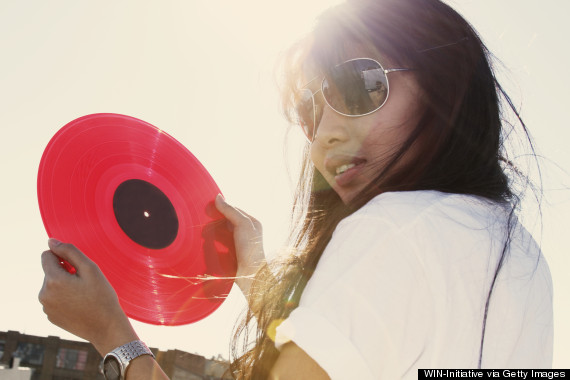 Indie/DIY - Host an old-school record party with swag from Origami Vinyl, a vinyl record shop in Echo Park. Used LPs cost as little as $3, which means you could potentially get a lot of use out of that $10 gift certificate. The store's site even has a section of LA-based artists to help make your party super-local.
Bougie Buyer - The Book Of Mormon returns to LA's Pantages Theatre Jan. 21-Feb. 9, so if you missed it the first time around, now's your chance to snag some seats. Tickets at the Mezzanine cost $125, while Orchestra seats cost $550 each.
High-Roller - Get a lucky friend a one-year membership to LACMA, which get them into free members-only events, parties, and specially ticketed exhibitions. For instance, upcoming members-only events include a screening of the yet-to-be-released film "Lone Survivor" along with a panel conversation featuring the film's stars: Mark Wahlberg and Emile Hirsch. Individual memberships start at $60 and go all the way up to $10,000, but student memberships cost only $30.
Learn How To Cook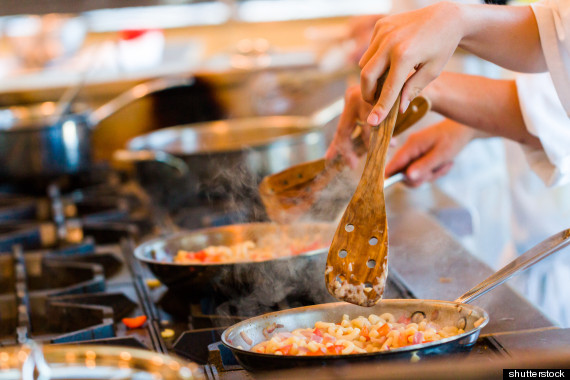 Indie/DIY - Give a girl some jam, she'll eat for one day. Teach a girl to jam, and she's probably on her way to becoming the next Jessica Koslow. Koslow is teaching jamming classes at her Sqirl restaurant in Silver Lake, where she sells jams like Santa Rosa Plum + Flowering Thyme and Black Mission Fig & Red Wine. Sign up for her Dec. 1 Holiday Jam Making class ($125) that will leave you with your own berry jam and seasonal "butter," or her Feb. 2 Marmalade class ($100). It's pricey, but learning how to jam could save you a fortune on future gifts.
Bougie Buyer - Granted, most people don't really want (or need) to learn how to break down half a pig, which is one of the classes butcher shop Lindy & Grundy offers. But for home cooks who would like to learn how to perfectly brine, truss and carve chicken and turkey for holiday meals, their $150 classes will make you a poultry pro.
High-Roller - The New School in Culver City offers three levels of classes: Advanced Professionals, Pro Series and Recreational. Classes range from "Essentials of Thai Cooking" to "Knife Skills" to "Sauce Fundamentals." In other words, everyone from home chefs to pro cooks can learn something. Gift certificates start at $50 and go all the way up to $5,000.