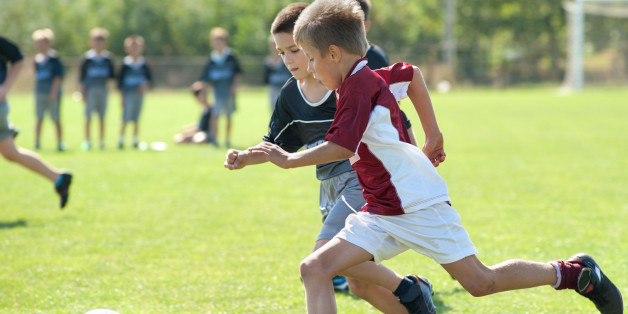 Not all recesses were created equally.
According to a new study out of Washington University in St. Louis, urban public school children get more exercise when given the opportunity to play outside during recess, as opposed to having to play indoors in a school gym or classroom.
The study compared how much exercise 106 St. Louis students in second grade through fifth grade got when they had outdoor recess, indoor recess in a gym and indoor recess in a classroom.
The results showed that students took the most steps and attained the highest heart rate when they played outside; they got the least exercise when they played inside of a classroom. For example, when playing outside during recess, boys took 1,281 steps, as compared to the 378 steps they took during indoor recess in a classroom.
The children in the study only had physical education several times a week, so on some days, recess was their only opportunity to exercise, study co-author Susan B. Racette told The Huffington Post over the phone.
"In Missouri we have daily recess, but it might be inside in the gym, or if gym isn't available, in the classroom," Racette said. "We wanted to quantify how much activity the students are actually getting."
Racette told HuffPost that she thinks the study proves that schools need to come up with viable ways for children to get exercise if outdoor recess is not possible.
"If weather is bad there needs to be appropriate alternatives," Racette said. "The gym would be logical but it needs to be set up in a way so children can actually move around. There can be active classroom opportunities but there needs to be someone whose actually leading classroom games."
Racette explained that this problem is somewhat unique to urban school districts, as most affluent areas have physical education classes everyday.
"If you have daily [physical education classes] and if it is well structured, recess becomes less vital," Racette said. "In school districts where P.E. is only once or twice a week, I think [recess is] incredibly vital."
The study was published in the November issue of Preventing Chronic Disease, a peer-reviewed electronic journal.
BEFORE YOU GO
PHOTO GALLERY
The Most Beautiful and Imaginative Public Schools in the World