In 1946, LIFE Magazine photographer Ed Clark arrived in Paris -- that mythical city of light and fashion, of poetry and art. The French capital stole the American's heart. Montmartre, the city's bohemian neighborhood, was so beautiful, Clark said, "that I just started shooting."
Yet the Paris Clark fell in love with was not the Paris depicted in flamboyant expressionist paintings or written about in Modernist literature. Mere months after the end of World War II, Parisians were hungry and exhausted -- struggling to survive.
As LIFE Magazine wrote at the time:
The Paris [of Clark's photos] is the Paris of the Parisians — and of anyone else who will take her. She is unadorned, somber and beautiful. Most of the pictures were taken in mist or rain, when the sharp, clean lines of the city's spires and the bridges pierce through a curtain of gray. This is the Paris that neither Germans nor GIs could change. Even in the age of the atom bomb, she is as indestructible as the river.
After his assignment in Paris, Clark moved back to the United States. He eventually ended up at LIFE Magazine's Los Angeles bureau, gaining fame for this stunning portraits of Hollywood stars and presidents alike.
Take a look at Clark's eerie photos of Paris below.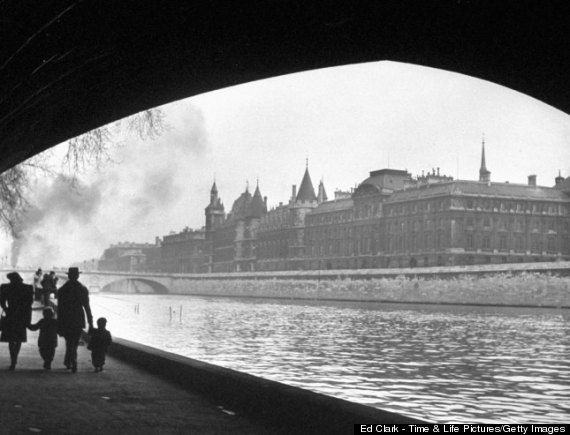 Scene on the Seine, 1946.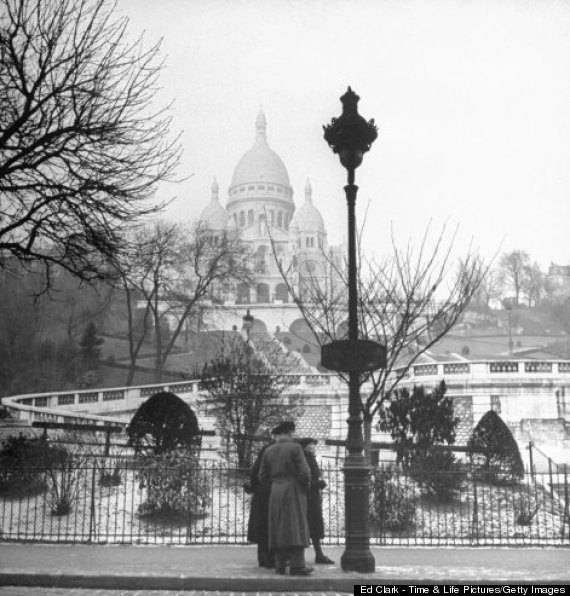 View of the Basilica of the Sacred Heart of Paris, commonly known as Sacré-Coeur, 1946.
Montmartre cemetery, Paris, winter 1946.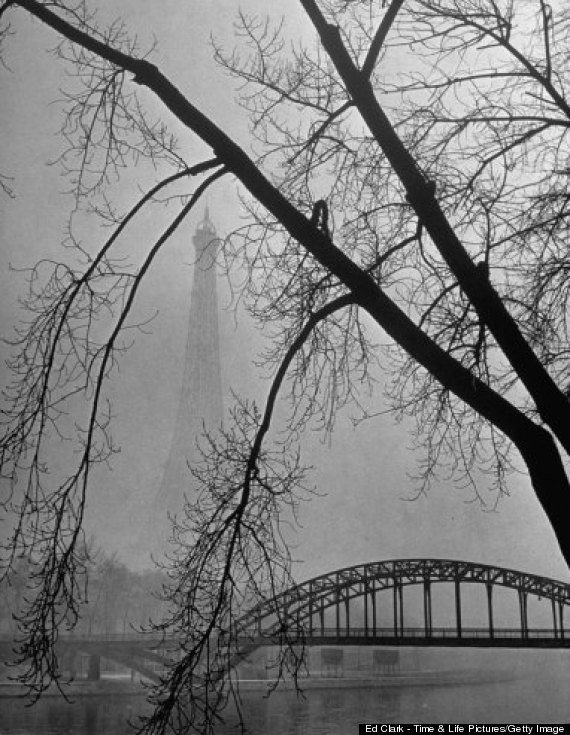 Passerelle Debilly bridge on a foggy winter day with the Eiffel Tower in the background, 1946.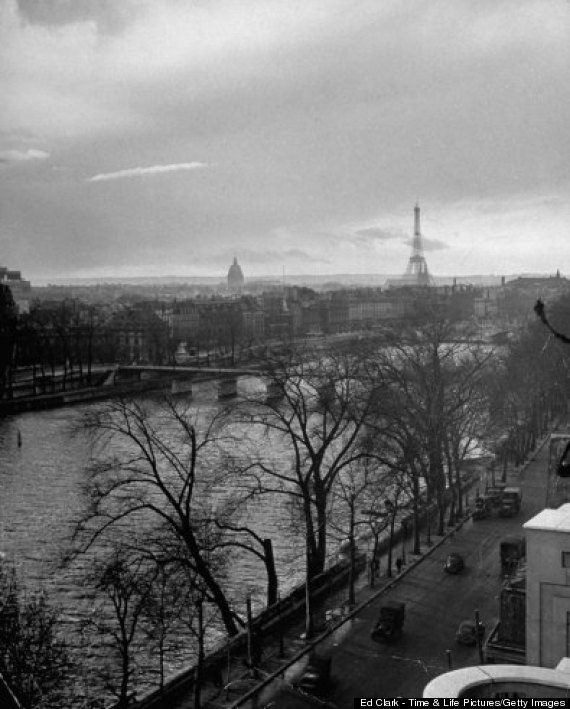 View along Quai du Louvre (today Quai François Mitterrand) down the Seine toward Ponte Des Arts with the Eiffel Tower in the distance, 1946.
Head over to Life.com for more absolutely stunning photos of Paris by Ed Clark.