 Italy's Center for Studies on New Religions reported in November that half of the priests surveyed reported a "significant rise in church attendance" since the election of Pope Francis. The "Francis effect" was lauded worldwide as a real change in religious attendance trends.
However, a recent survey by Pew Research Center refutes those claims, at least in the United States. Despite the Pope's popularity, self-reported levels of Mass attendance have remained virtually unchanged since 2007.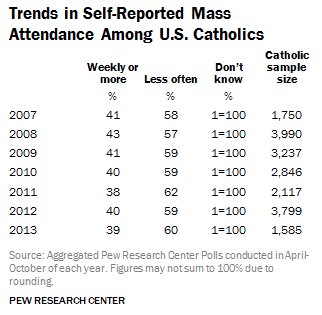 Furthermore, the percentage of U.S. adults who identify themselves as Catholics has remained extremely stable.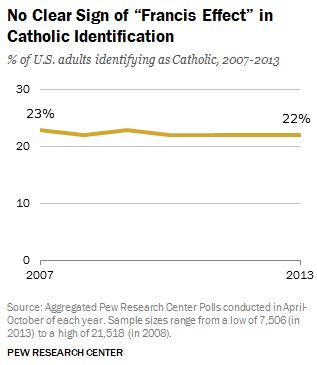 BEFORE YOU GO
PHOTO GALLERY
Best Of Pope Francis