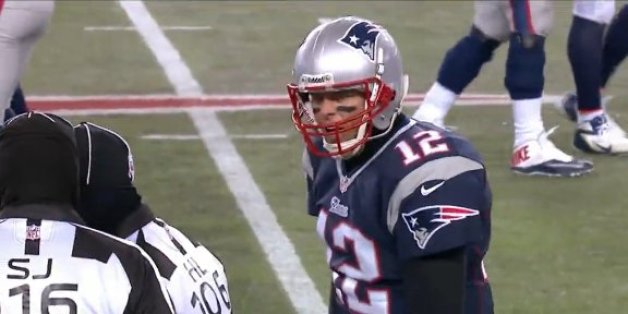 For the second week in a row, Tom Brady had a hard time managing his anger.
Early in the overtime session against the Broncos on Sunday night, Brady ran over to the refs and started screaming at them after throwing an incomplete pass to Kenbrell Thompkins.
(GIF via BuzzFeed Sports)
Although Brady appeared to have a case for wanting a pass interference, some on Twitter criticized the Patriots quarterback for throwing another tantrum.
I like Tom Brady a lot. But he looks spoiled and entitled with his over-the-top complaining.

— Jason Whitlock (@WhitlockJason) November 25, 2013
I can only imagine the warpath Tom Brady goes on when he abruptly runs out of hair product.

— Brad Evans (@YahooNoise) November 25, 2013
How does Brady get away with screaming at the refs like that?

— mike freeman (@mikefreemanNFL) November 25, 2013
I don't think that was a horrible missed DPI and I think Brady risked getting 15 yards with that screaming at refs nonsense. #FOAud

— Aaron Schatz (@FO_ASchatz) November 25, 2013
How does Tom Brady not get an unsportsmanlike penalty for...oh right

— CJ Fogler (@cjzero) November 25, 2013
Tom Brady yelling at the officials thing is old. It's disrespectful and pathetic. 15 yard unsportsmanlike penalty + a big fat fine, please

— Dan Spears (@DanSpears) November 25, 2013
BEFORE YOU GO
PHOTO GALLERY
PHOTOS: NFL Week 12