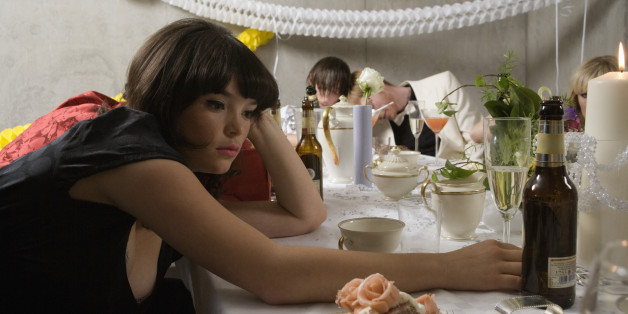 The rules of wedding etiquette are constantly changing, making it difficult for modern brides, grooms and guests to find up-to-date and correct information. But here at HuffPost Weddings, we're all about making your life easier. That's why we've launched #MannersMondays, a weekly series in which we ask our followers on Twitter and Facebook to submit their most burning etiquette-related questions. Then, with the help of our team of etiquette experts, we get you the right answers to your biggest Big Day dilemmas. You can send yours via Facebook or tweet it to us @HuffPostWedding with the hashtag #MannersMondays. Check out this week's question below!
Xochitl Gonzalez -- etiquette expert, wedding planner and HuffPost Weddings blogger -- is here to tell us how to field these annoying (and unnecessary) guest complaints. Find out what she had to say below:
"This is a real pet peeve of mine. Oh, you poor, poor thing: You have friends and family members who love you and want you around them on the most important day of their life. Oh, how horrible for you! Oh, and it gets worse! They want to offer you five hours of food and drink!? What horrible people these must be. What? They want you to laugh and dance too?? Who are these animals!?
If guests are grumbling to you about how unfortunate it is to get invited to all these weddings because of the time and cost they incur, you should remind them that being invited is not an obligation to attend. After all, any person who thinks that gathering around friends and family to celebrate love is a waste of time or money probably isn't a very good guest anyway!"
Below, the 13 worst crimes a wedding guest can commit, according to our readers.
PHOTO GALLERY
The Worst Thing A Wedding Guest Can Do
Keep in touch! Check out HuffPost Weddings on Facebook, Twitter and Pinterest.