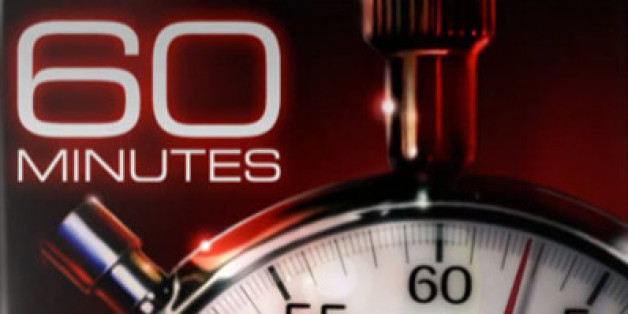 A damning internal review has found that "60 Minutes" made a series of critical errors in its reporting of its infamous story on Benghazi.
CBS News released a summary of the findings from the review, which was conducted by Al Ortiz, its executive director of standards and practices. Ortiz found that the report—which led to an on-air apology and a leave of absence for correspondent Lara Logan and her producer—was "deficient in several respects."
Ortiz seconded the complaints from most outside observers: that "60 Minutes" had failed to make use of the wider CBS News reporting team, which could have helped it avoid crucial mistakes about the veracity of its source, Dylan Davies; that its failure to disclose its corporate connections to Davies' book was a significant error; that the producing team for the report did not do a good enough job vetting Davies' claims; and that a 2012 speech by Logan in which she forcefully criticized the Obama administration's handling of the Benghazi incident raised red flags about her ability to dispassionately conduct an investigative report into the attacks.
Read the full memo, which was obtained by HuffPost's Michael Calderone, below:
SUMMARY OF FINDINGS

My review found that the Benghazi story aired by 60 Minutes on October 27 was deficient in several respects:

–From the start, Lara Logan and her producing team were looking for a different angle to the story of the Benghazi attack. They believed they found it in the story of Dylan Davies, written under the pseudonym, "Morgan Jones". It purported to be the first western eyewitness account of the attack. But Logan's report went to air without 60 Minutes knowing what Davies had told the FBI and the State Department about his own activities and location on the night of the attack.

–The fact that the FBI and the State Department had information that differed from the account Davies gave to 60 Minutes was knowable before the piece aired. But the wider reporting resources of CBS News were not employed in an effort to confirm his account. It's possible that reporters and producers with better access to inside FBI sources could have found out that Davies had given varying and conflicting accounts of his story.

–Members of the 60 Minutes reporting team conducted interviews with Davies and other individuals in his book, including the doctor who received and treated Ambassador Stevens at the Benghazi hospital. They went to Davies' employer Blue Mountain, the State Department, the FBI (which had interviewed Davies), and other government agencies to ask about their investigations into the attack. Logan and producer Max McClellan told me they found no reason to doubt Davies' account and found no holes in his story. But the team did not sufficiently vet Davies' account of his own actions and whereabouts that night.

–Davies told 60 Minutes that he had lied to his own employer that night about his location, telling Blue Mountain that he was staying at his villa, as his superior ordered him to do, but telling 60 Minutes that he then defied that order and went to the compound. This crucial point – his admission that he had not told his employer the truth about his own actions – should have been a red flag in the editorial vetting process.

–After the story aired, the Washington Post reported the existence of a so-called "incident report" that had been prepared by Davies for Blue Mountain in which he reportedly said he spent most of the night at his villa, and had not gone to the hospital or the mission compound. Reached by phone, Davies told the 60 Minutes team that he had not written the incident report, disavowed any knowledge of it, and insisted that the account he gave 60 Minutes was word for word what he had told the FBI. Based on that information and the strong conviction expressed by the team about their story, Jeff Fager defended the story and the reporting to the press.

–On November 7, the New York Times informed Fager that the FBI's version of Davies' story differed from what he had told 60 Minutes. Within hours, CBS News was able to confirm that in the FBI's account of their interview, Davies was not at the hospital or the mission compound the night of the attack. 60 Minutes announced that a correction would be made, that the broadcast had been misled, and that it was a mistake to include Davies in the story. Later a State Department source also told CBS News that Davies had stayed at his villa that night and had not witnessed the attack.

–Questions have been raised about the recent pictures from the compound which were displayed at the end of the report, including a picture of Ambassador Stevens' schedule for the day after the attack. Video taken by the producer-cameraman whom the 60 Minutes team sent to the Benghazi compound last month clearly shows that the pictures of the Technical Operations Center were authentic, including the picture of the schedule in the debris.

–Questions have also been raised about the role of Al Qaeda in the attack since Logan declared in the report that Al Qaeda fighters had carried it out. Al Qaeda's role is the subject of much disagreement and debate. While Logan had multiple sources and good reasons to have confidence in them, her assertions that Al Qaeda carried out the attack and controlled the hospital were not adequately attributed in her report.

–In October of 2012, one month before starting work on the Benghazi story, Logan made a speech in which she took a strong public position arguing that the US Government was misrepresenting the threat from Al Qaeda, and urging actions that the US should take in response to the Benghazi attack. From a CBS News Standards perspective, there is a conflict in taking a public position on the government's handling of Benghazi and Al Qaeda, while continuing to report on the story.

–The book, written by Davies and a co-author, was published by Threshold Editions, an imprint of Simon & Schuster, part of the CBS Corporation. 60 Minutes erred in not disclosing that connection in the segment.

Al Ortiz
Executive Director of Standards and Practices
CBS News