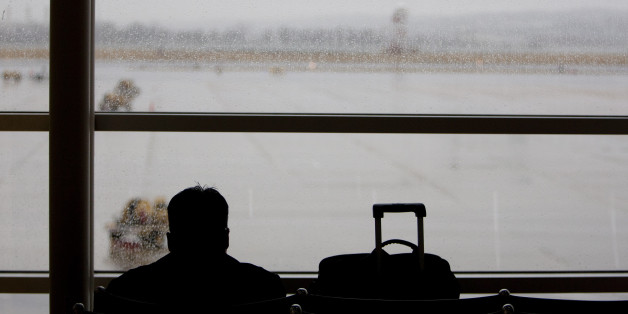 As if the busiest travel time of the year isn't bad enough, this Thanksgiving there's a little wintery mix added in for some extra chaos.
With the deadly storm heading east, holiday travel plans will undoubtedly be botched as cancellations and delays pile up. FlightAware.com is helping travelers everywhere track their flights with their neat interactive map (or the Misery Map as they so cleverly call it). Thanks to this nifty tool, you and your loved ones can determine whether you're "on time" or headed for "misery."
You can track a flight by airline or by flight number, as well as check in on the number of cancellations and delays at your local airports.
Check out the Misery Map here.
BEFORE YOU GO
PHOTO GALLERY
Winter Weather