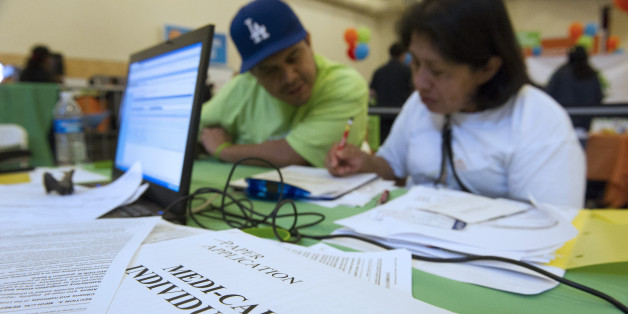 Valentin Torres is the kind of resident Illinois officials know they need to reach if their effort to vastly expand health insurance coverage under the Affordable Care Act is going to succeed.
Torres, a truck driver and the sole provider for his wife and three children under 18, said his family has gone uninsured since 2005 when he lost the coverage he had through an employer.
At a state-organized outreach event he heard about on Spanish-language radio, Torres learned the family would be eligible for Medicaid under the health law's expanded income rules. He planned to complete his application from home through abe.illinois.gov, a site for Medicaid applicants separate from the troubled federal website where private insurance plans are sold.