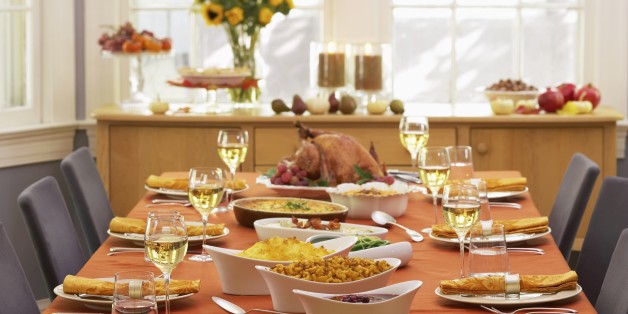 Getting together for Thanksgiving may bring to mind turkey, stuffing and, of course, family. A Pew Research Center survey found that 89 percent of those surveyed planned to have a Thanksgiving meal with family with the average host intending to set places for at least a dozen relatives. So what, besides turkey and family, makes for the perfect Thanksgiving? Is it the way Aunt Gladys always has one tipple too many or the way your cousins always come to blows over politics?
We asked our Facebook fans to complete the following sentence: "Thanksgiving just wouldn't be Thanksgiving without....." The result? Confirmation that a whole lot of ingredients go into making Thanksgiving Thanksgiving in homes across America.
Have anything to add? Let us know in comments.
1) "My almost 80-year-old parents fighting over how to cook the gravy," said Mary Anne Tuggle Payne.
2) "Sweet potatoes with marshmallows," said Marie Koffman.
3) "Fresh cranberries. None of that canned crap on my table!" said Jaye DeVeney Gilleland.
4) "That nap afterward," said John Johnson.
5) "Political arguments around the table," said Lisa Derbyshire Brown.
6) "The annual movie after dinner," said Ruby Mikell. 7) "Wild rice and chestnuts," said Donatella Neubert.
8) "Figuring out whose house it will be held at. Ugh," said Boni Turner Hills.
9) "Perry Como's Christmas album," said Geraldine Lancieri Panzera.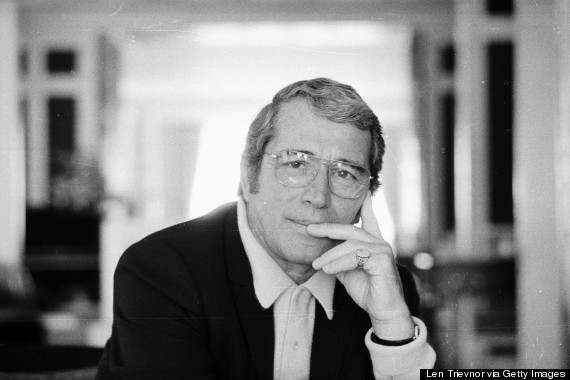 10) "Consciously being aware of the many things to be thankful for," said Betty Shimer.
11) "Doggie Palooza! Our friends arrive with their two big dogs to enjoy Thanksgiving with our two big dogs and cat in our not-so-big house and chaos ensues," said Aprill Bell Jones.
12) "Putting up the Christmas tree!" said Lisa Ernest Bondeson.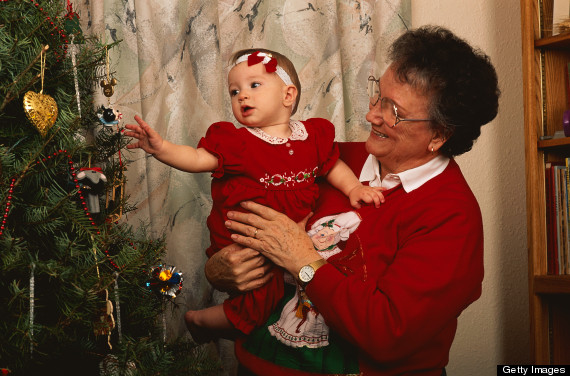 13) "Something going wrong! LOL. In my house, there will be at least one drain backup during Thanksgiving Day," said Christina Fowler.
14) "Truly giving thanks for everything we have because we tend to take people and things for granted," said Dana Vermeersch.
15) "Watching 'The Wizard of Oz.' There's no place like home," said Mayda Tapanes. 16) "Drama," said Tricia Peterson.
17) "Arguing about SEC football!," said Linda Hart Stone.
18) "A special grace while holding hands, sweet potato souffle and pumpkin pie!" said Jan Gloster.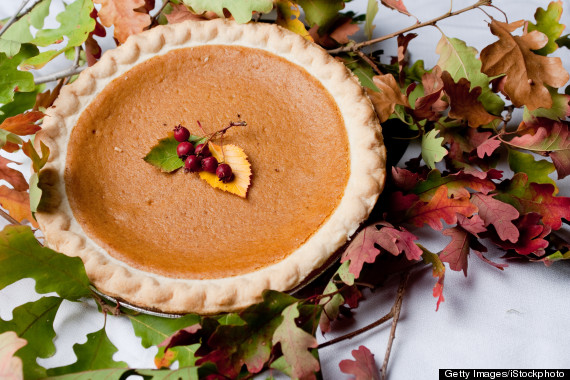 19) "Worship!" said Donald Register.
20) "The love and thankfulness of those family members who sit around our table this year and deep sadness for those family members who have passed and will not be amongst us in reality but shall remain with us in spirit forever," said Patricia Kidwell Langley.
21) "Macy's Thanksgiving Day Parade in New York City," said Alvesta Mariah McKinzie. BEFORE YOU GO
PHOTO GALLERY
Is it cheating to bring something store-bought to a holiday potluck?