Want to know everywhere you can travel on Airbus' A380 superjumbo jet? The company has created a friendly, colorful map of all the routes fliers can take. The jet, after all, is the largest in the world, with a double-deck, wide-body and four-engines.
With color-coded lines that branch off in different directions, the map looks more like it's depicting a subway system than planet Earth.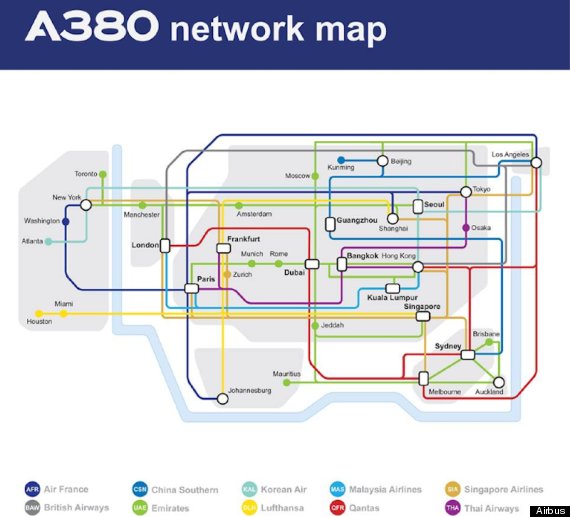 class="fb-xfbml-parse-ignore">
by
.
BEFORE YOU GO
PHOTO GALLERY
Views From The Window Seat