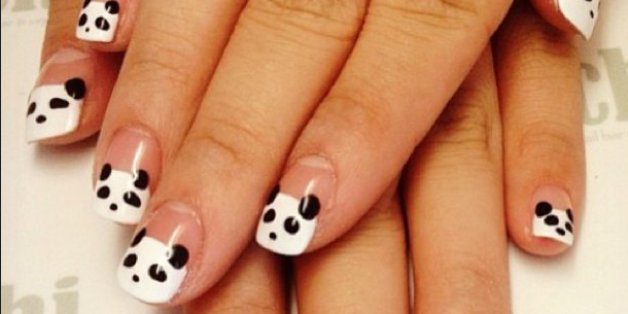 When it comes to manicures in Los Angeles, the rule of thumb (or any finger, really) is simple: the more outlandish the nails, the better. Leading the pack is Chi Nail Bar & Organic Spa, which stands out in LA for its eclectic designs and the outsized personalities of their gifted nail techs.
But thanks to their wildly aspirational Instagram account, which has over 25,000 followers, this little local salon also has a national following among nail art fans. Every design gets photographed and posted to their Instagram daily, with some of the photos getting as many as 800 "Likes."
"Social media has made a huge difference in the world of nail art. Even I use it as inspiration for myself," said nail tech Chyna Stevens to the Huffington Post. "I've learned a lot about it just by watching YouTube videos. I spend hours on other nail technician's Instagrams or blogs and screenshot anything I like and try to imitate it. It's how I practice. I'm obsessed."
Scrolling through the salon's Instagram is almost like entering a modernist art gallery; designs range anywhere from 3D shapes to holographic paint, and they fuel clients' requests, which are getting more outrageous by the week. Past clients have asked Chyna to draw everything from 3D spikes to real photographs of Barack Obama on every fingernail.
"Nail art is starting to get competitive! I see tons of women trying to 'outdo' each other," said Chyna. "It's crazy. Once someone wanted an extremely elaborate human heart drawn on all of their fingers."
And the nail techs are in on the fun; Chyna's fingernails are currently designed to look like sparkly bumble-bees, which she designed and painted herself.
"It's a creative outlet for me. Plus doing my own nails is totally an advertisement," said Chyna. "People will see my personal Instagram and be like, 'Oh! I want that!' And there's another customer."
Scroll down to see some of Chi's latest crazy designs and be sure to check them out on Instagram or on Tumblr.