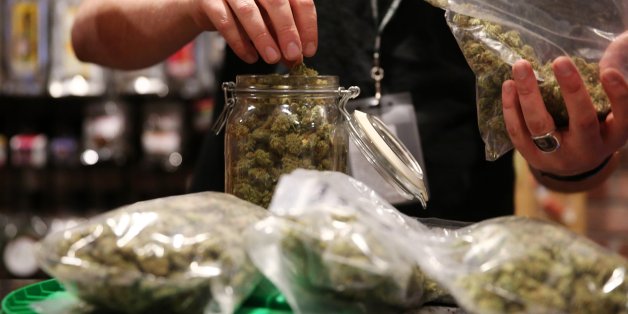 With Illinois set to become the 20th state to legalize medical marijuana on Jan. 1, Chicago is taking steps to regulate how the drug will be grown and sold within its city limits.
And those regulations, layering on top of a law that's been described as the strictest of its kind in the nation, will be relatively strict.
Mayor Rahm Emanuel and the powerful Ald. Ed Burke (14th) on Tuesday introduced a proposal to require special-use permits for marijuana dispensaries and grow centers, in addition to limiting their location to manufacturing districts and requiring a minimum number of parking spots, the Chicago Tribune reports.
Burke said in a statement that "it is both timely and necessary to lay down a blueprint which spells out exactly how this new law will affect Chicagoans," according to the Chicago Sun-Times.
Meanwhile, DNAinfo Chicago reports the state is also expected to announce its plans to further regulate medical marijuana in January, when the law goes into effect.
The four-year medical marijuana pilot program Gov. Pat Quinn signed into law this summer allows people with 40-some medical conditions -- including illnesses like cancer, lupus and HIV are eligible, plus conditions including glaucoma, multiple sclerosis and residual limb pain -- to legally use the drug, after they obtain a medical marijuana card from a doctor, that is.
The number of dispensaries is capped at 60 statewide and the number of grow operations is set at no more than 22 under the law, which is so highly anticipated the city's first medical marijuana "clinic," Good Intentions, reported last month they have been "overwhelmed" with inquiries.
BEFORE YOU GO
PHOTO GALLERY
14 Reasons Why Marijuana Is Good For The Economy