Today, ladies and gentlemen, we finally found a form of aerobics we could get behind. Photographer Christopher Labrooy has captivated our eyeballs and inner mechanics with "Auto Aerobics," a mind-bending series that will appeal to art aficionados and budding mechanics alike.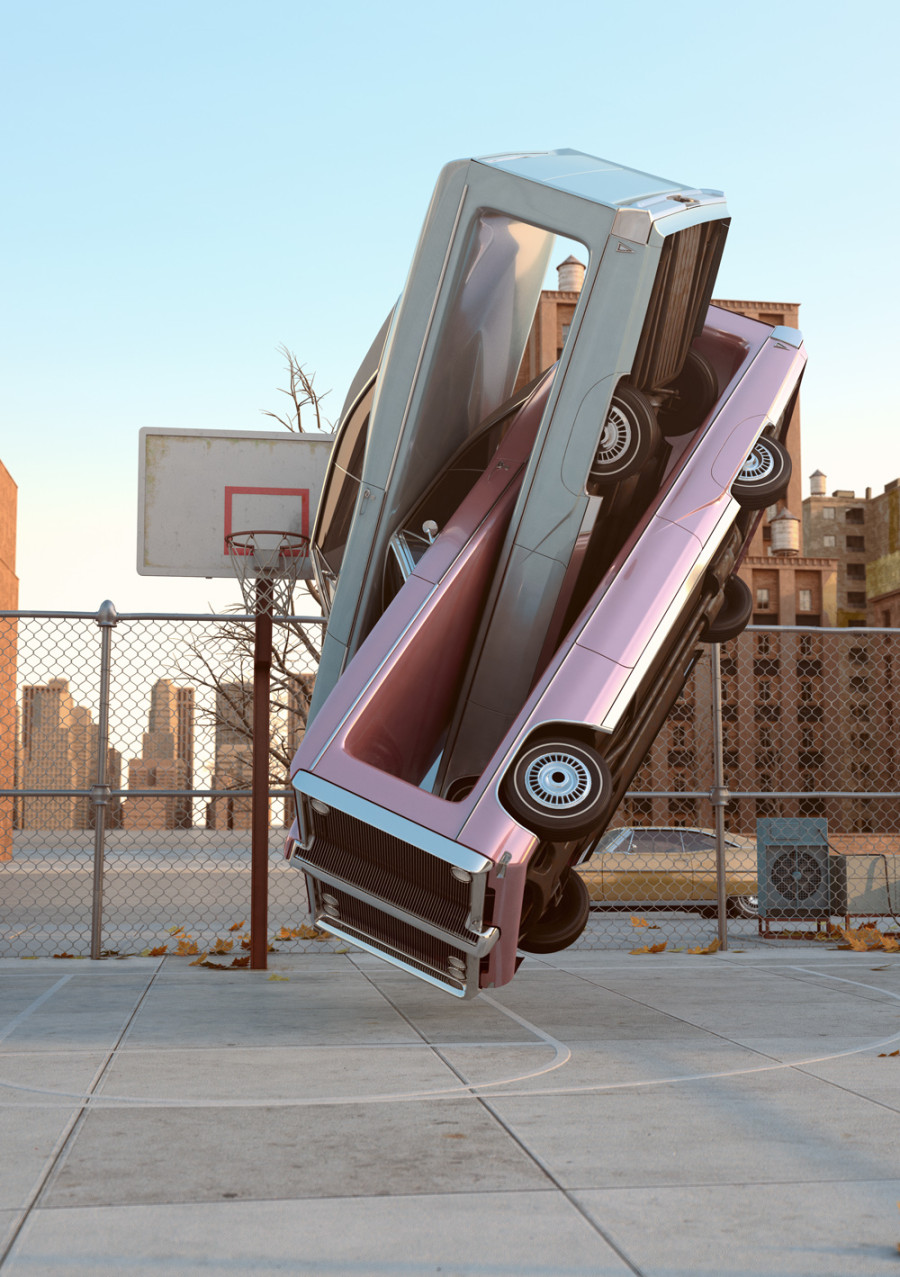 The series captures metal beasts engaged in an angular embrace; the clunky vehicles floating effortlessly above unlikely Brooklyn locales. Think John Chamberlain's poetic sculptures of mangled cars -- except instead of resembling a metal-heavy ballet, these cars are doing the robot.
The Scotland-based artist explained the motivation behind the series in an email to the Huffington Post Arts:
Auto aerobics began life as a tiny idea for a project about New York. Walking through Brooklyn on a winters evening is a truly memorable experience which motivated me to build a digital 3D model that captured the various details and textures of this location. The pontiac automobile was initially destined to be a prop parked on the sidewalk; however, I later decided to make it a parallel subject of the series and started abstracting the cars forms by hollowing out the vehicles core, stretching the proportions and experimenting with multiples which over time began to look extraordinary.
Check out the surprisingly soft series below and let the cars' faded paint jobs and interlocked bumpers melt your heart. You'll never look at a traffic jam the same way again.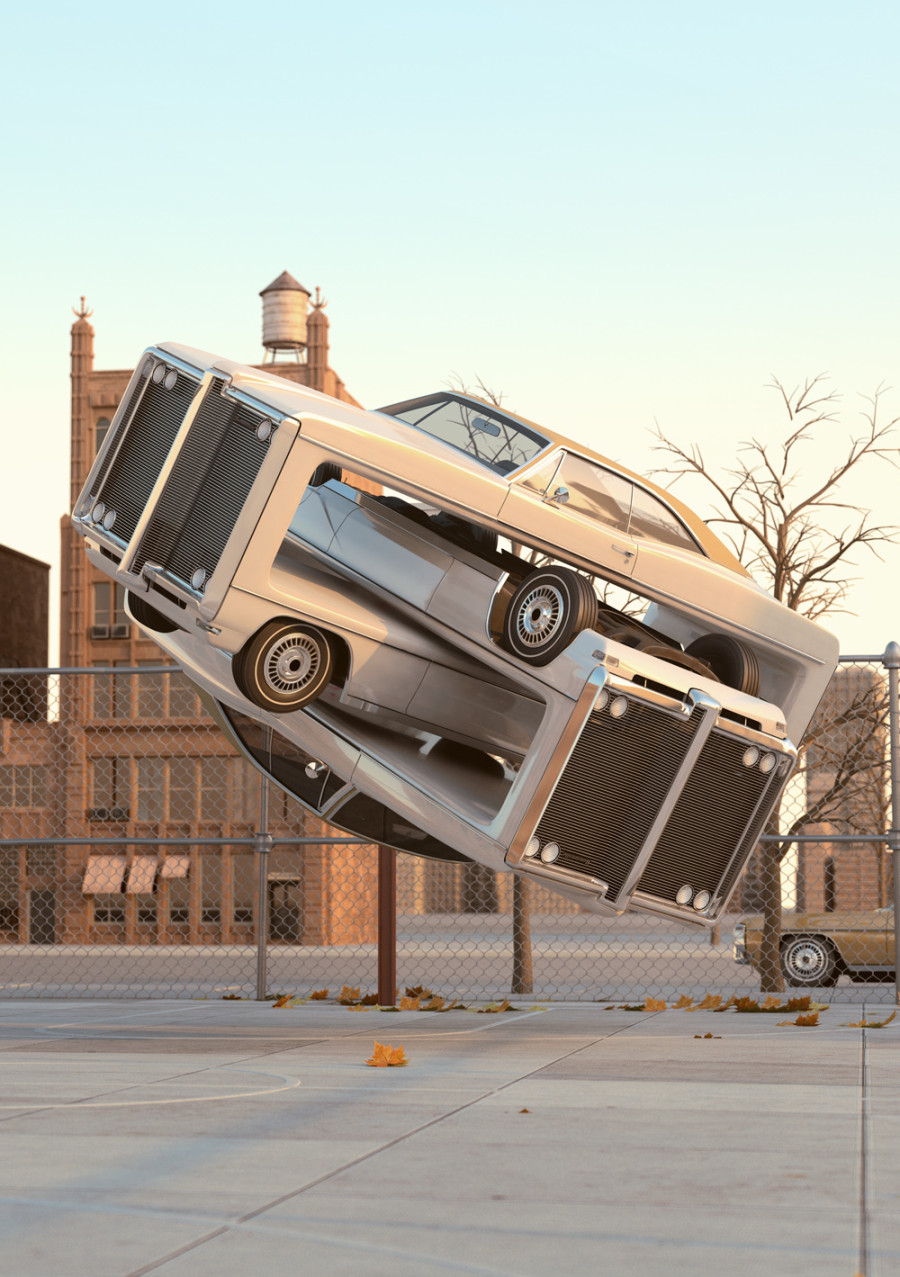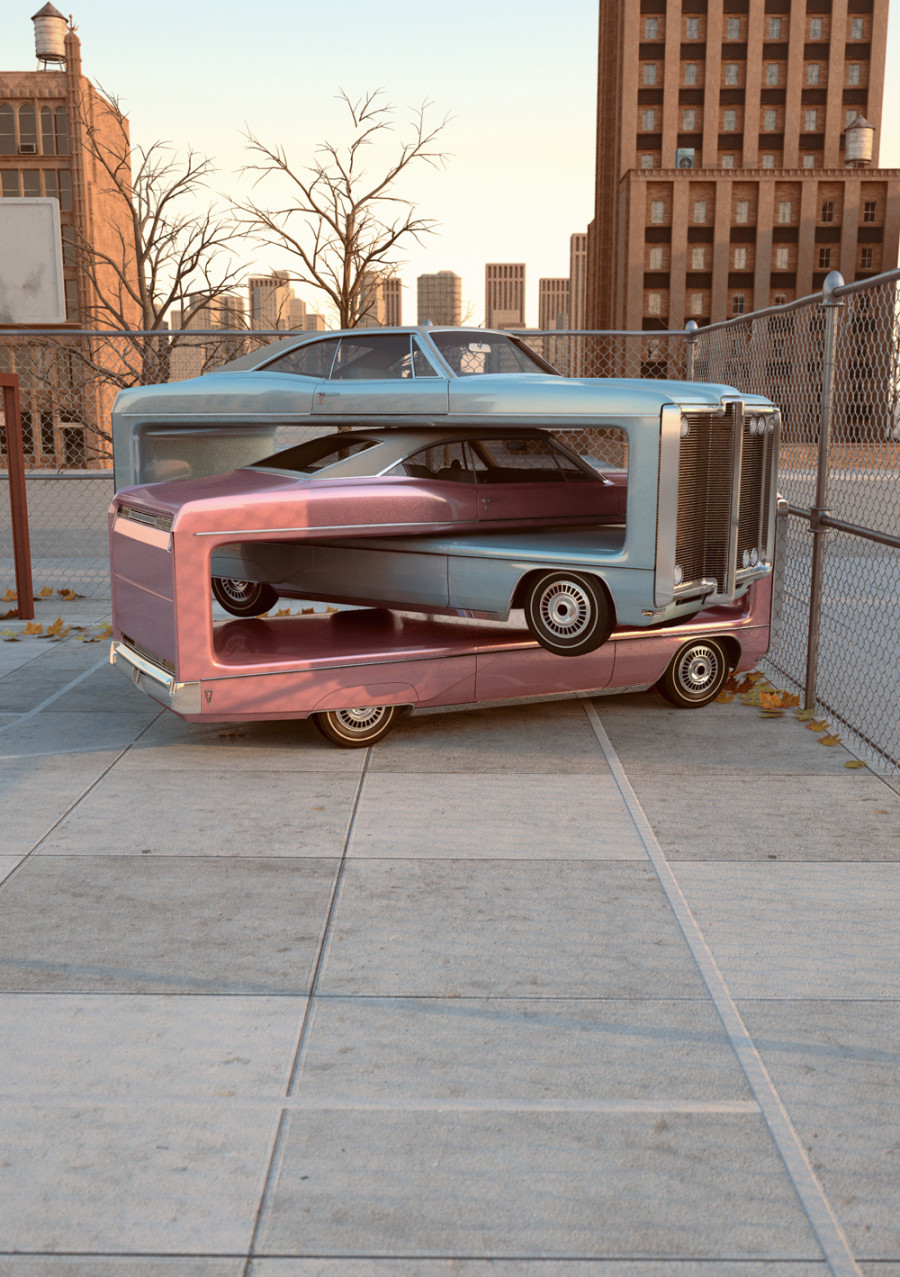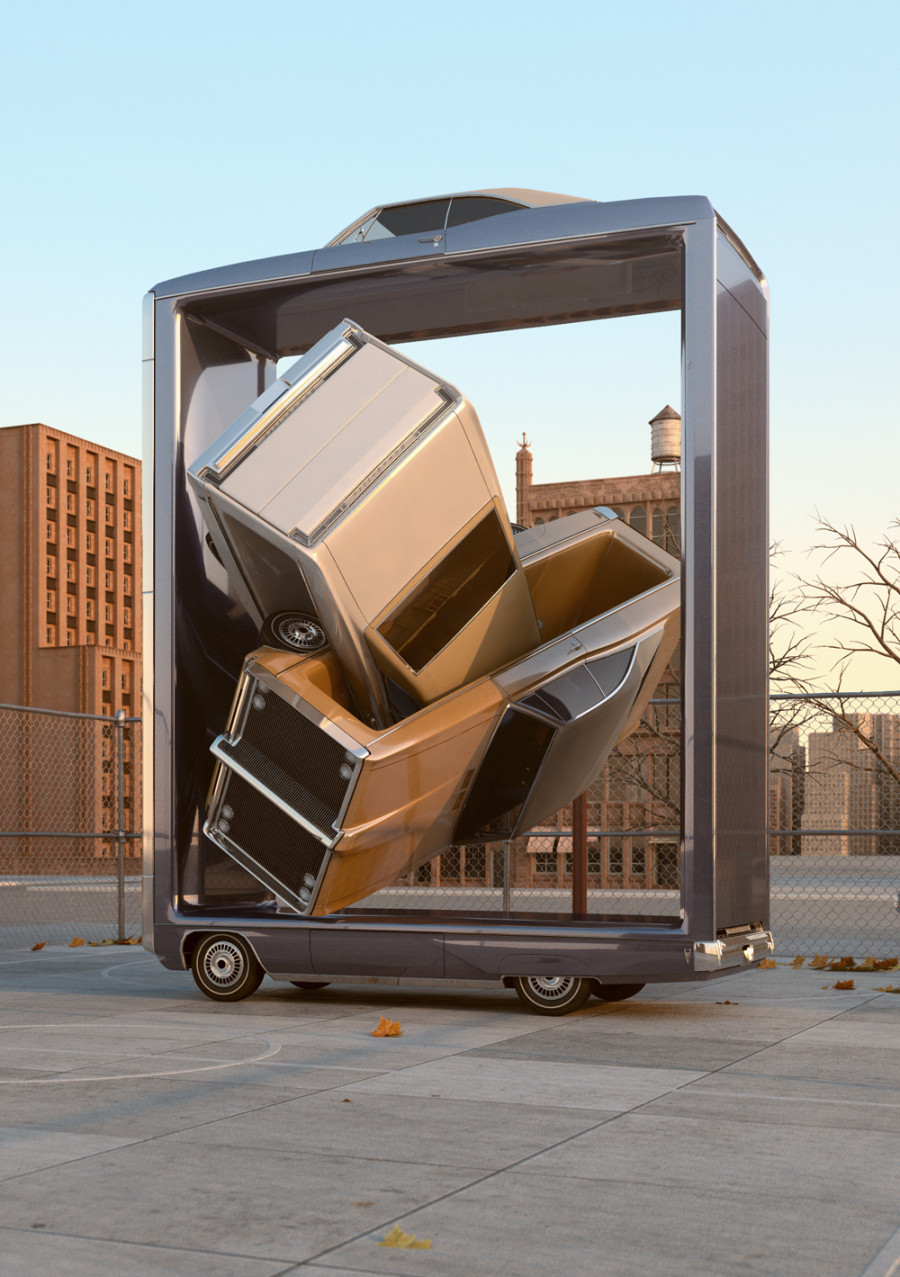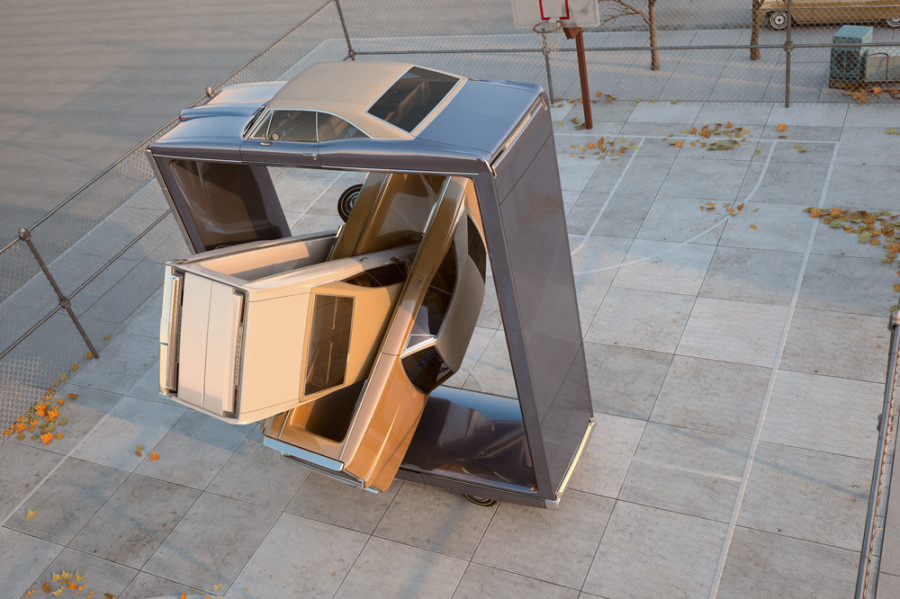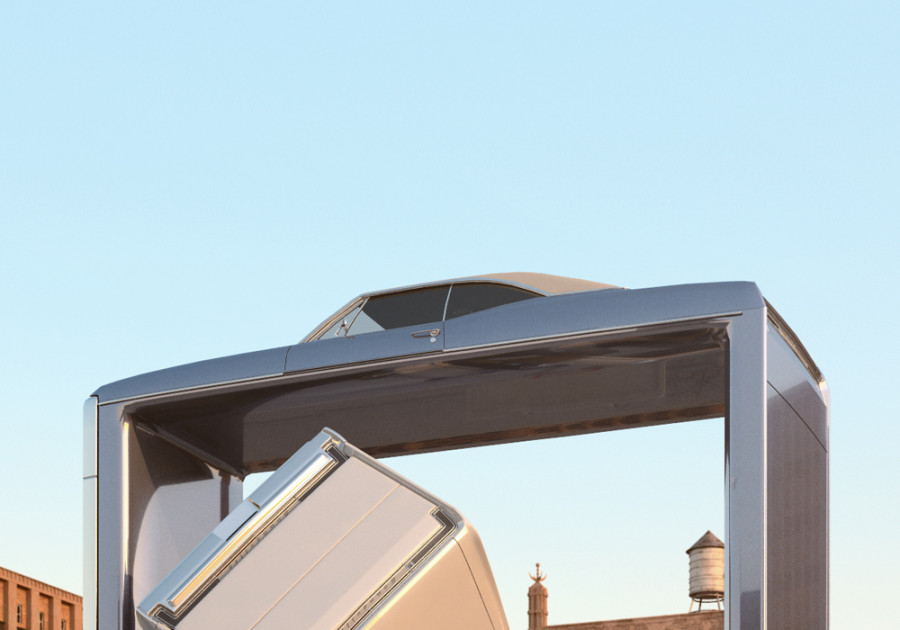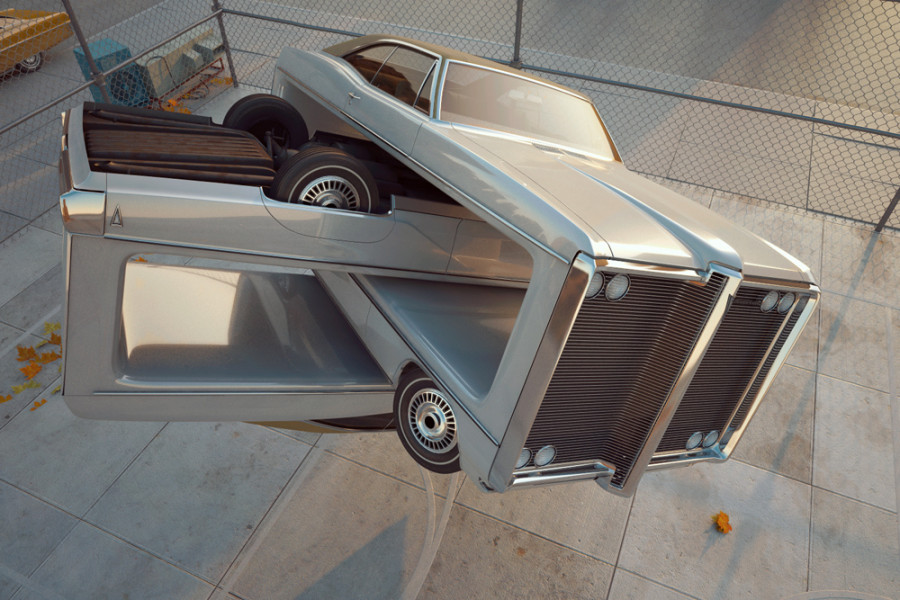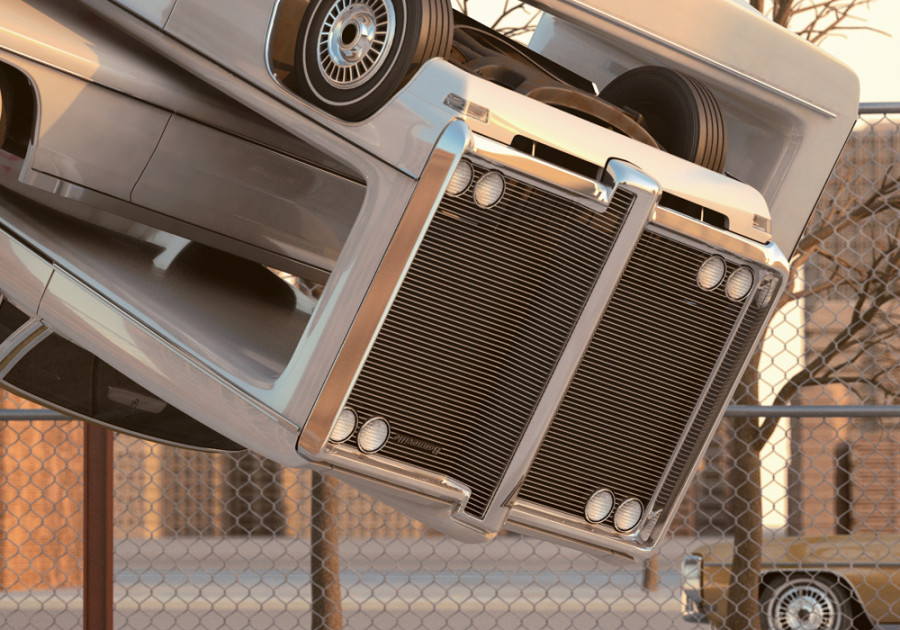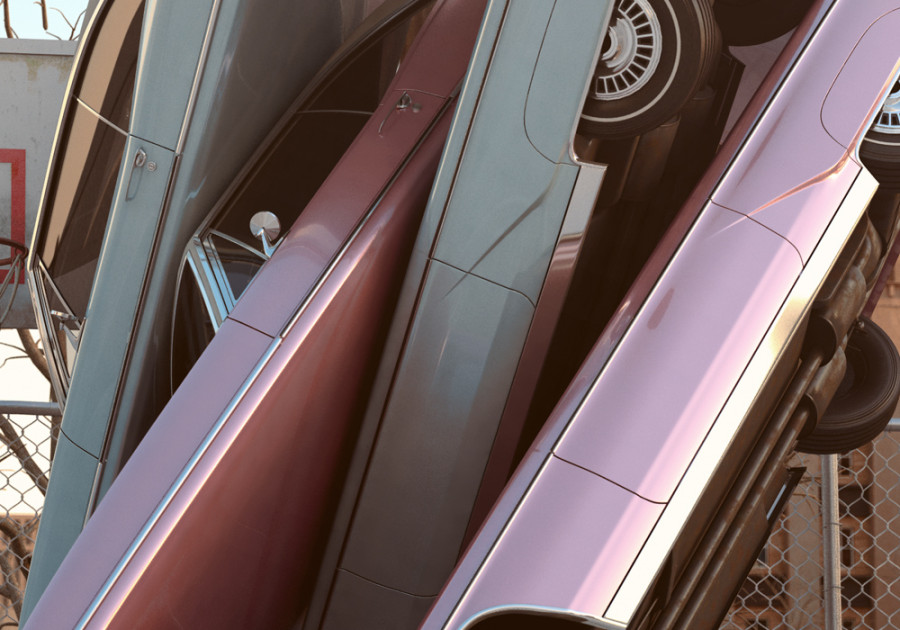 BEFORE YOU GO
PHOTO GALLERY
John Chamberlain