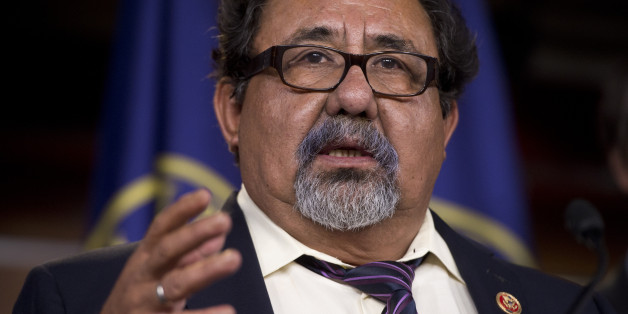 These members of Congress want a word with Customs and Border Protection.
A group of 22 Congress members, including several from border states, sent a letter to the head of CBP Thomas Winkowski Monday asking for a meeting to discuss its policy on using lethal force.
The letter comes in response to the Border Patrol's announcement earlier this month that it will continue to use lethal force against people who throw rocks at officers, notwithstanding the recommendation of a government-commissioned review.
"The Border Patrol has not been as forthcoming as possible about how it uses force in the name of public safety, and that needs to change," U.S. Rep. Raul Grijalva (D-Ariz.) said in a news release, according to the Arizona Daily Star. "If the American people don't believe the Border Patrol will answer honest questions about its conduct, the mission will suffer."
At least 19 people have been killed by the Border Patrol since 2010, including minors, U.S. citizens, and people located on the Mexican side of the border, according to the Congress members. The CBP is the Border Patrol's parent agency.
The killing of 16-year-old José Antonio Elena Rodríguez last year cast a spotlight on the Border's Patrol's use of force. Border Patrol agents said two suspected drug smugglers fled across the border into Mexico from Nogales, Arizona, and then began to pelt them with rocks. The agents opened fire, killing Rodríguez.
An autopsy conducted in Mexico found that Rodríguez was shot at least eight times, with all but one bullet striking him in the back.
"[W]e remain troubled that, to date, CBP has yet to make public the results of any investigation of deaths involving allegations of excessive use of force by CBP personnel," the letter says.
BEFORE YOU GO
PHOTO GALLERY
27 Reasons Why U.S. Shouldn't Lead War On Drugs