Who doesn't love a good literature-meets-graphic-design project?
We came across the work of Obvious State's Evan Robertson last year when he debuted his series of clever literary posters based on the words of authors like Ernest Hemingway and Kurt Vonnegut. Turning pithy quotes into whimsical works of art, we were smitten with his monochromatic odes to writing. Thankfully, the design gods have deemed us worthy, and Robertson is back with a new series of minimalist posters.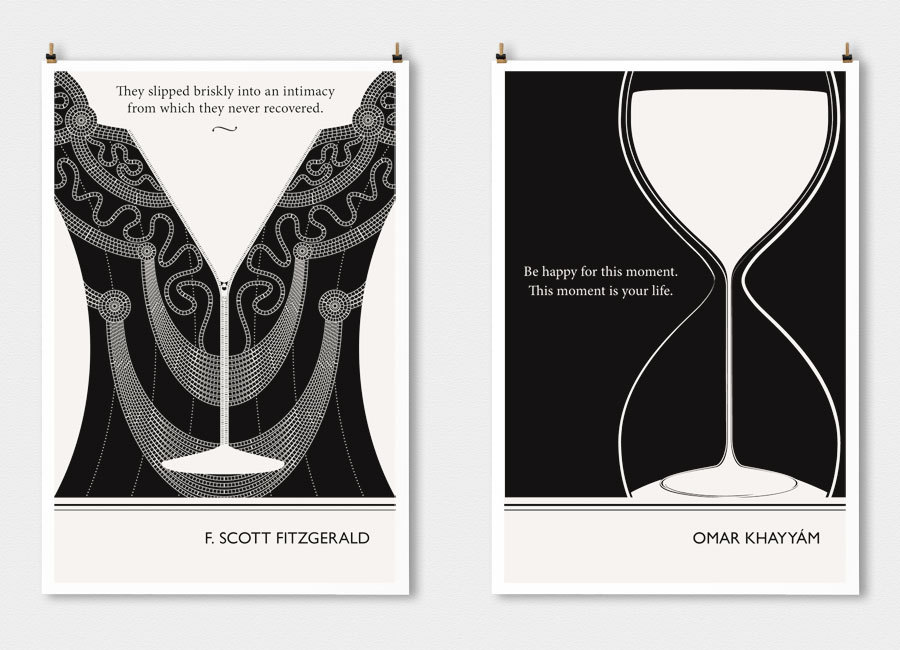 "If you've ever underlined a sentence in a book, or highlighted a passage on your reader, you created a hyperlink of sorts that may open up a new window of ideas and insights. That's the spirit of this series," Robertson wrote in an email to The Huffington Post. "I took snippets of text from some of my favorite authors, and let the words be a springboard for a new idea and illustration."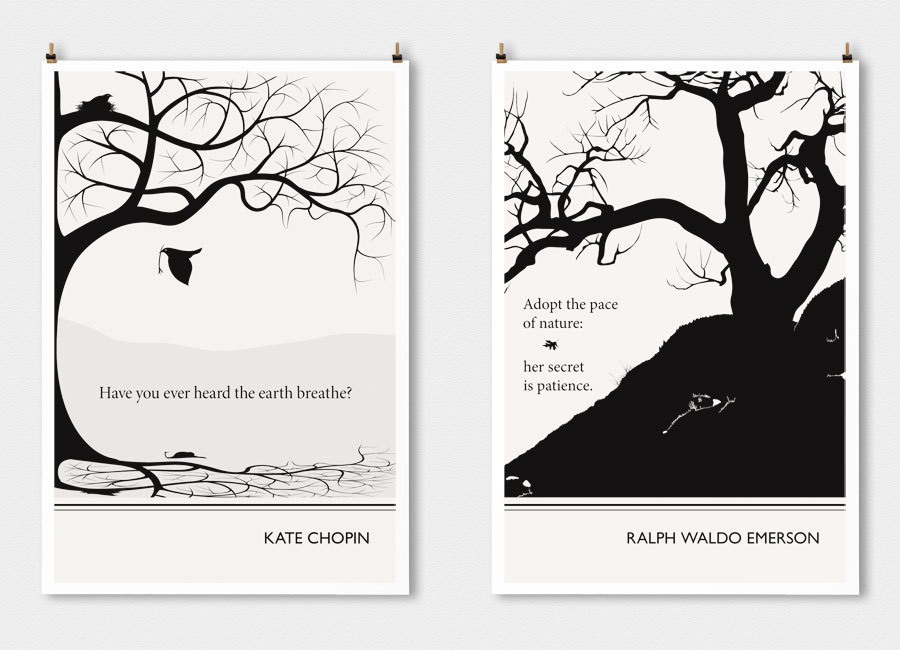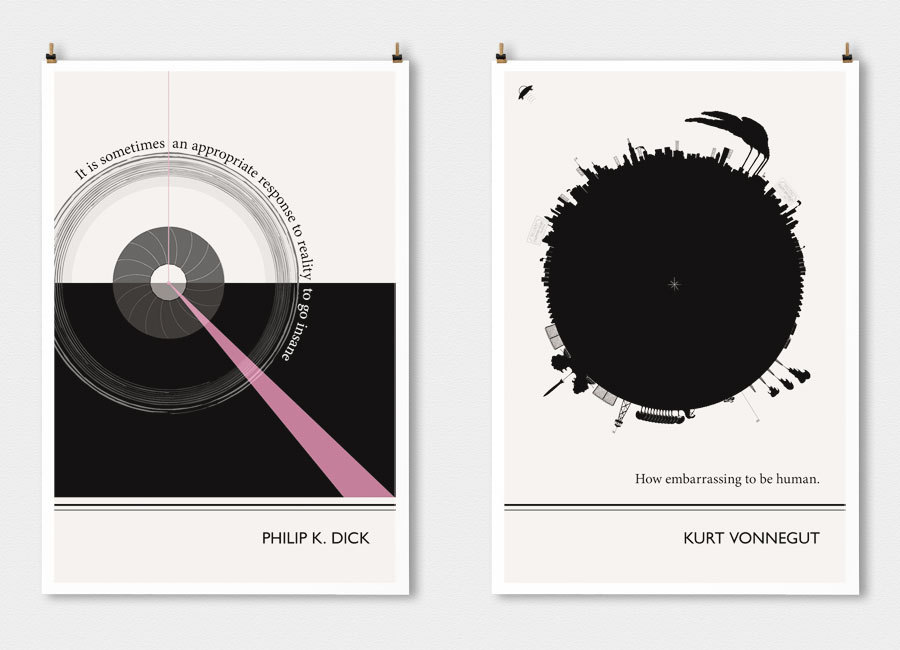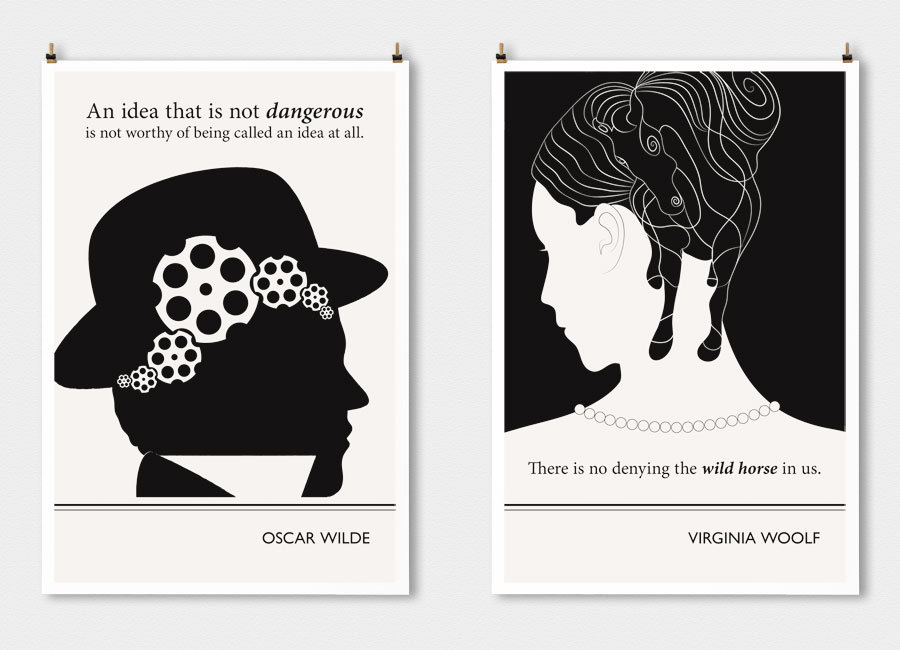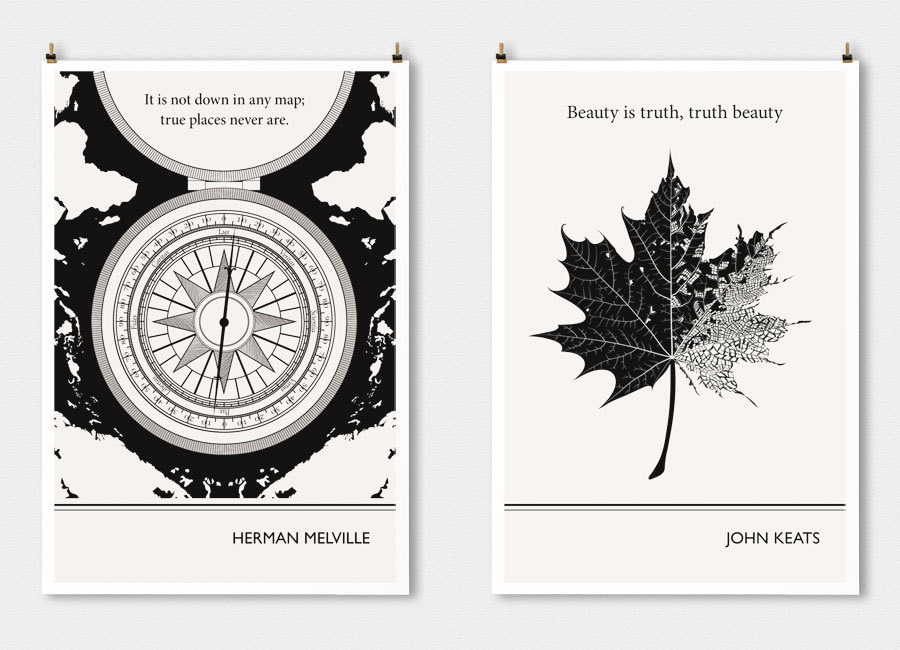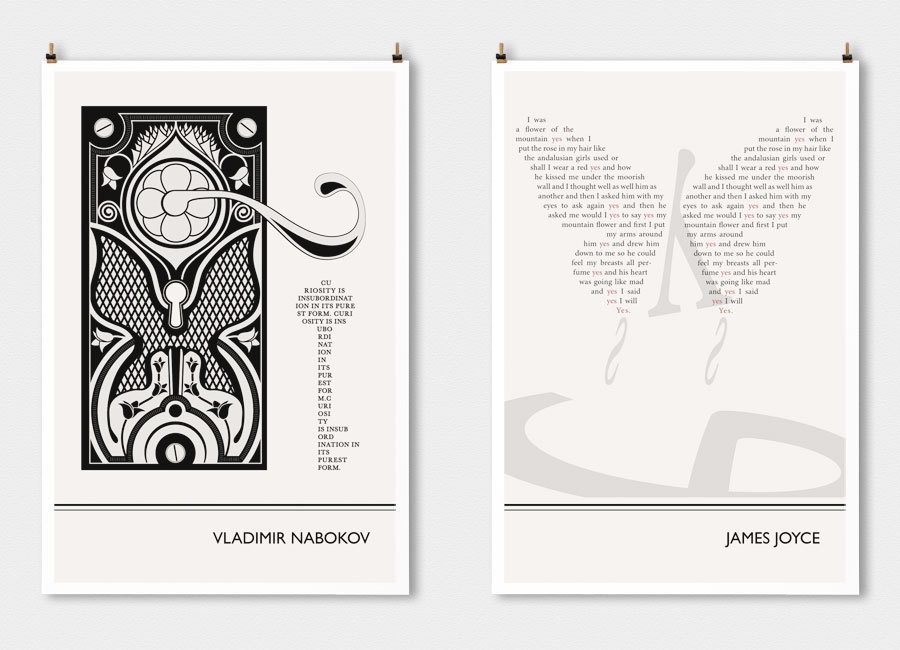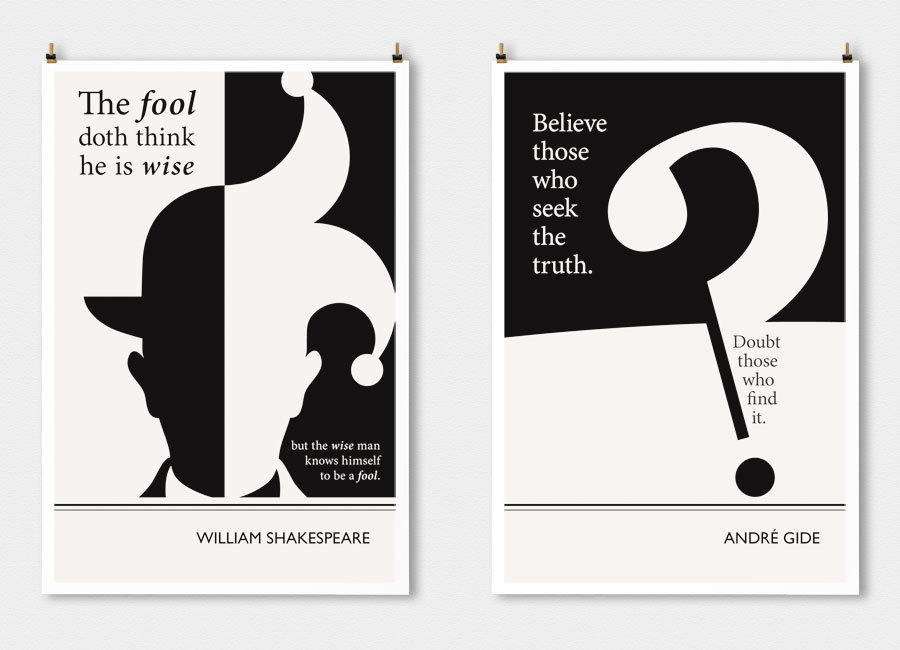 What began as a short poster series over one year ago, has morphed into a significant graphic design endeavor encompassing pocket journals, notecards and t-shirts, most of which you can check out on Robertson's site.
Besides his penchant for literary-influenced artwork, Robertson is also the mastermind behind the artwork for the band Bear Ceuse, and the co-creator of "The Paris Journal," a digital book he worked on with his wife Nichole Robertson (co-creator of Obvious State) that uses photography and video to provide visual vignettes of Paris neighborhoods.