Alexander Gorlizki has seen a lot of trendy goats. Some of them bundle up in sweaters, others in t-shirts, and still others in creatively tied pants. The Brooklyn-based artist has been traveling to Jaipur, India for decades in the name of his work -- experimenting with traditional Indian miniatures -- but only recently began documenting these strangely adorable sights abroad.
Despite their hipster vibes, goats in sweaters aren't "a fashion thing," Gorlizki told Modern Farmer. The animals are clothed to help keep them warm during the winter, which in turn helps keep them fattened up for the families who own them. Most of the photos, he explained, were taken around the time of Eid Al-Adha, the Muslim festival of sacrifice. As in goat sacrifice. Before we let the significance of that sink in, look how cute they are! Goats in sweaters!
You'll notice the photographer matching one of his subjects in a fetching crimson number. The series can be viewed in its entirety over at Modern Farmer.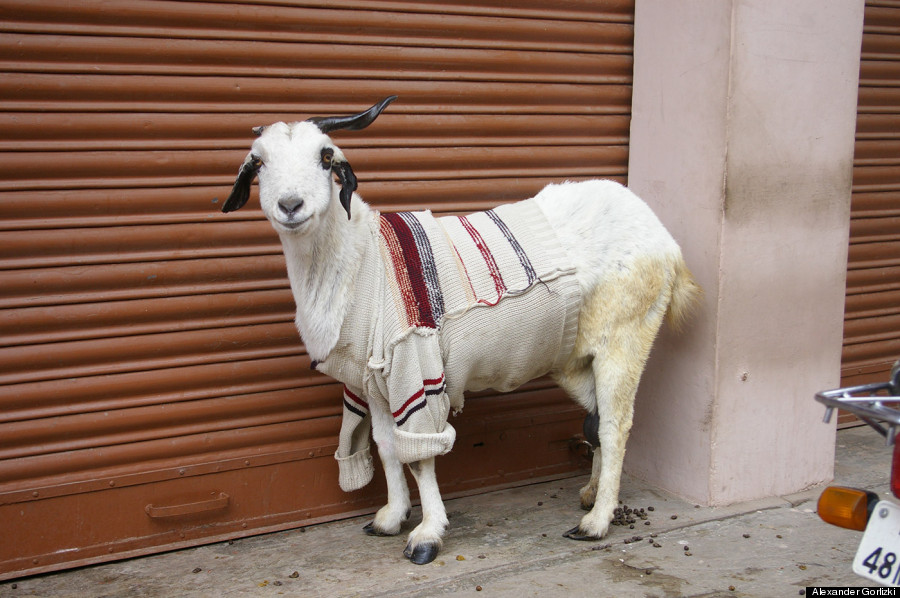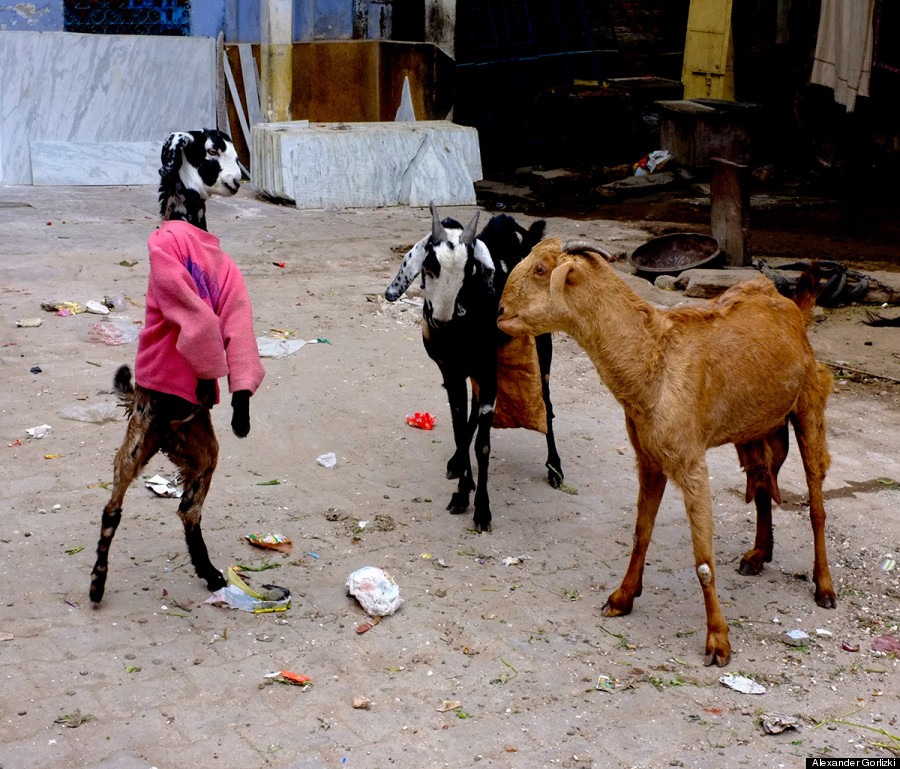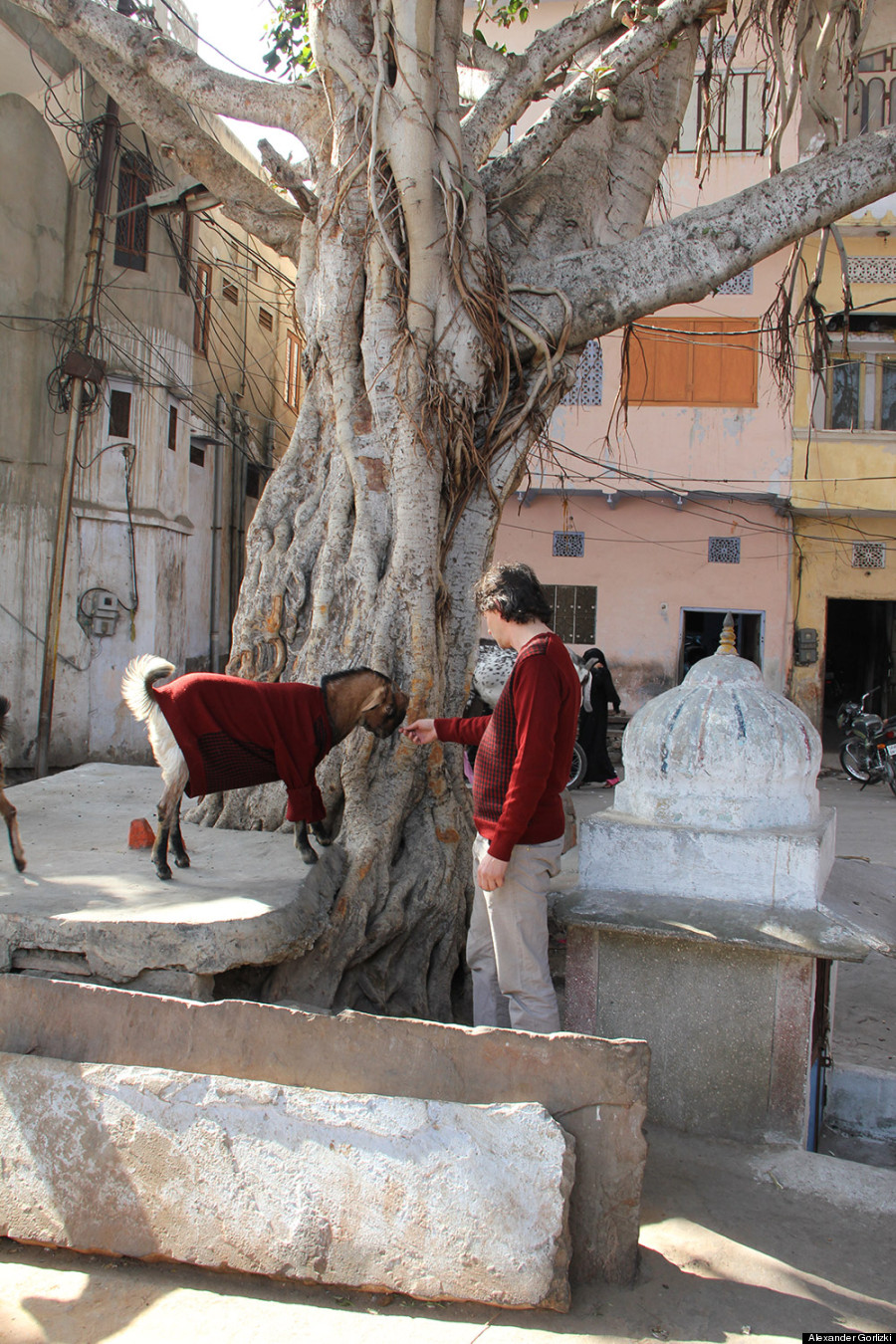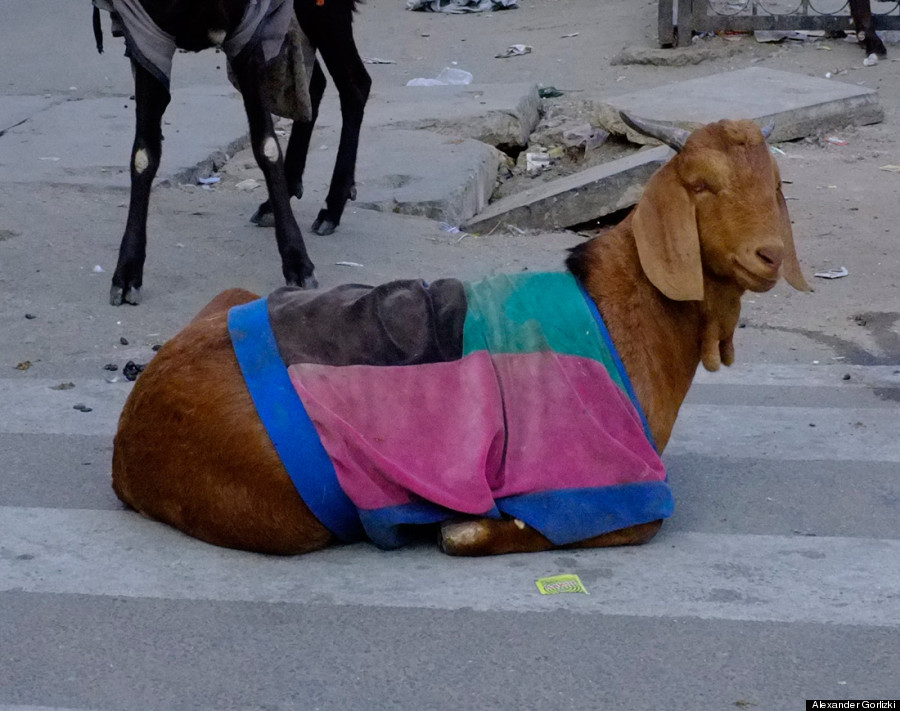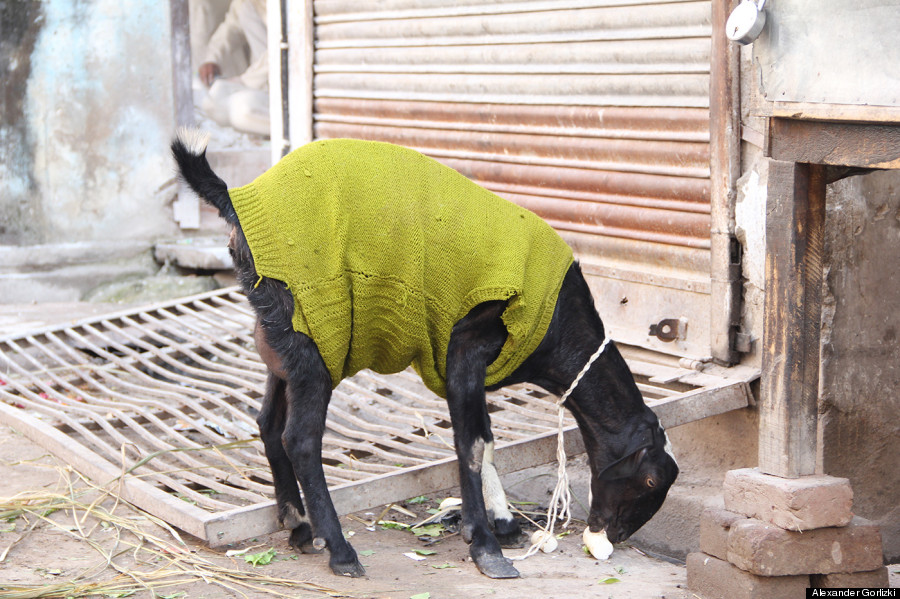 BEFORE YOU GO
PHOTO GALLERY
Awesome Holiday Sweaters